Checking the new ink capacity
To be sure the new plumbing was working as it should, I filled the pen, then emptied it into the upturned cap of the ink bottle.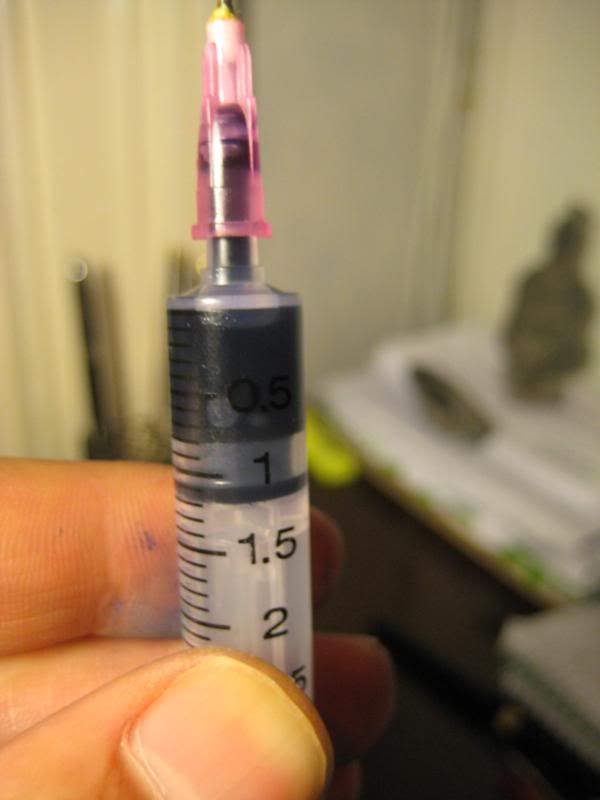 ...Then I used an inkjet syringe to suck up & measure the pen's expelled ink – about 0.8ml.
I haven't shellaced the barrel threads yet, in case anything goes wrong over the next couple of days testing and use.