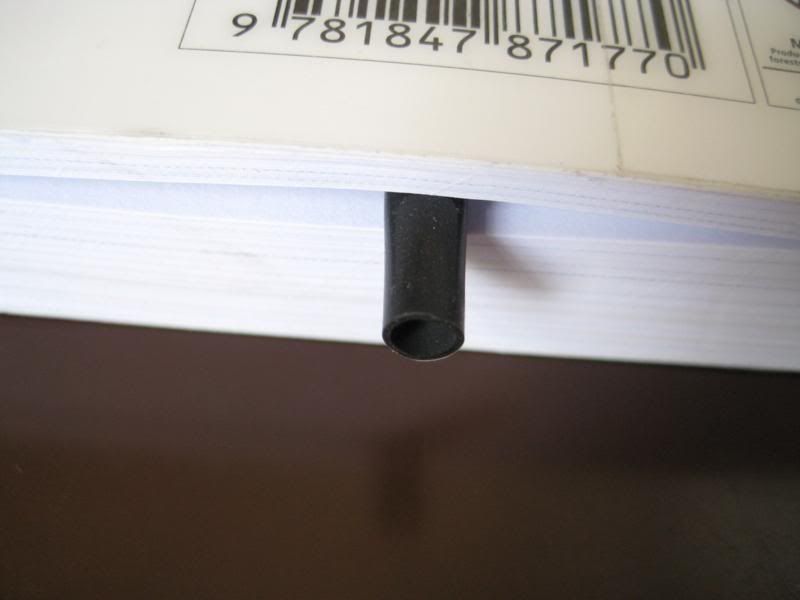 This is the best method I could come up with for fitting the sac to the rubber bung. To stop it moving about, I trapped the sac in the pages of this research methods book (the same one I had been trapped in all summer, hohoho).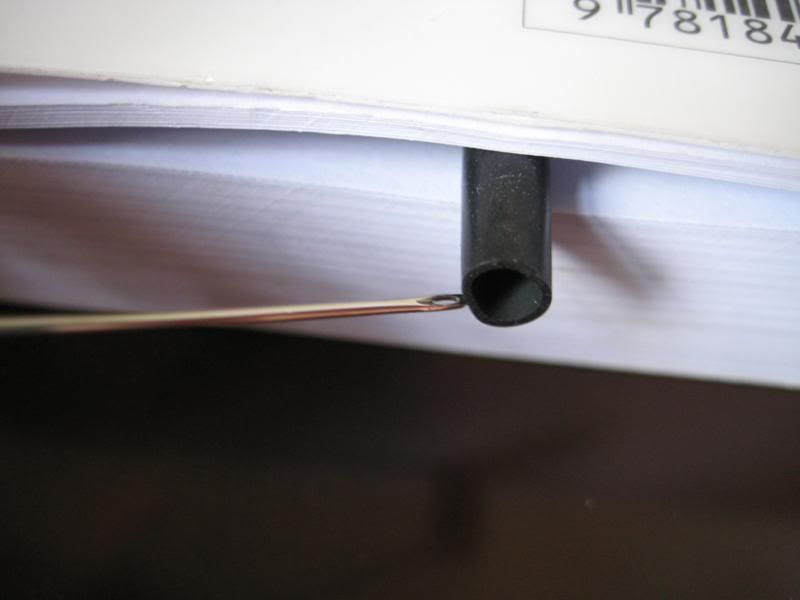 Then I introduced the eye of a needle to the top of the sac entrance.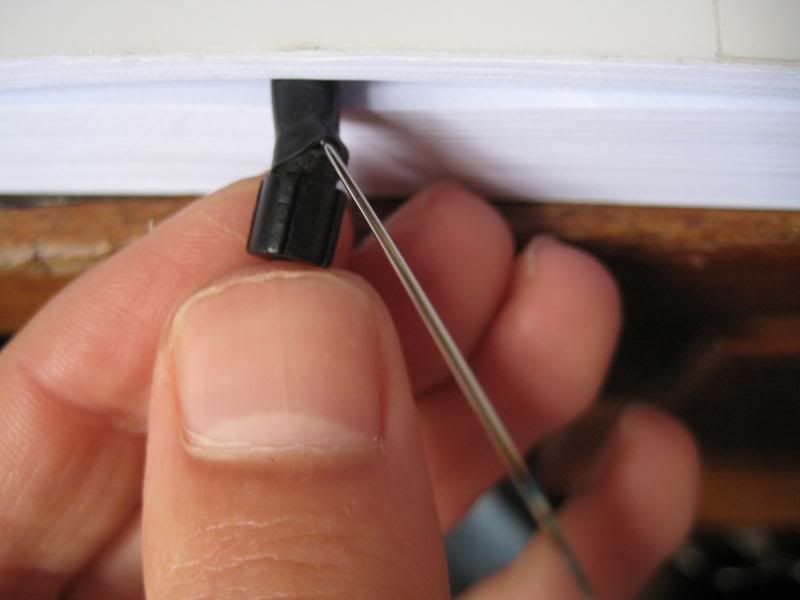 This is a bit awkward to describe. I placed the bottom edge of the rubber bung ridge into the bottom of the sac entrance, and swung it upwards towards the needle, whilst withdrawing the needle.
Ta-da! The sac in place.
Cutting the new sac to size
Measure twice, cut once. I popped the new sac into the protector and measured the excess. I needed it to be about 6 cm long.
Pretty close!
Still no shellac, I compared the cut sac & bung against the protector. It looks okay!
Shellacing the new ink sac to the rubber bung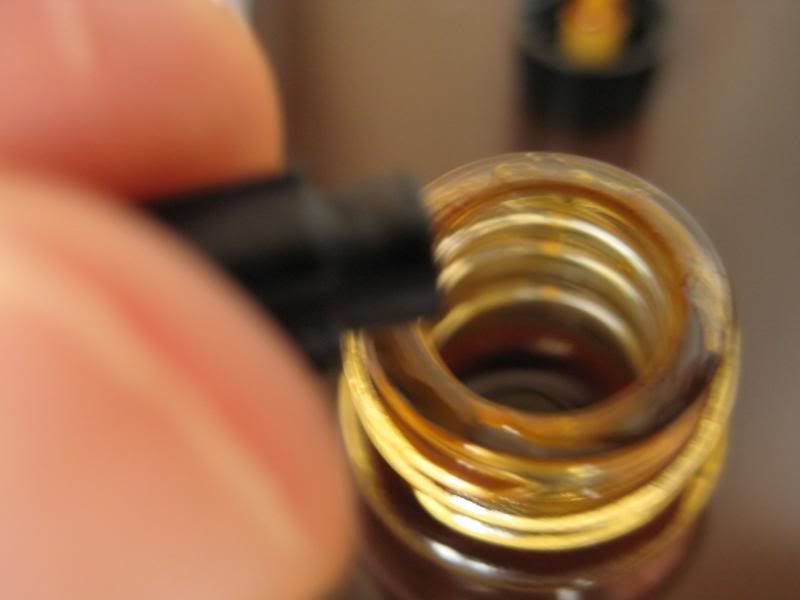 I abandoned the applicator brush in favour or first wetting the lip of the bottle, then lightly rolling the rubber bung along its edge. Sorry about the blur!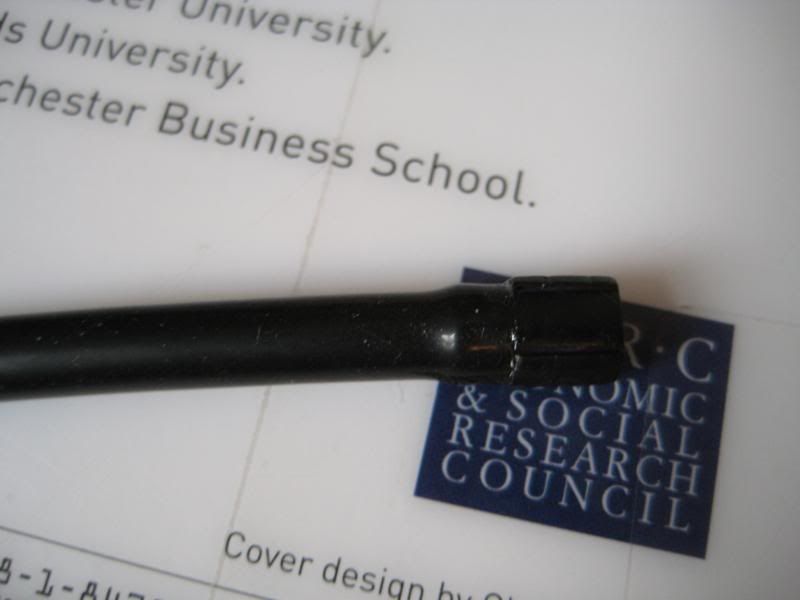 I used the book & needle method to pop the ink sac into place. I couldn't get pure talc for a while, so the shellac had days to dry.