Practise run shellacing the screw threads on a rollerball
While waiting for the sac to dry, I started playing with the shellac. I bought this little 10ml bottle of "High Quality, Shellac Ink Sac Cement" on eBay, the seller described it as having "a release temperature of 140 degrees F" [60 degrees celsius] suitable for securing sections to barrels. To see how much is needed, drying time, strength, ease of removal &c., I wanted to try it out on the threads of this roller ball.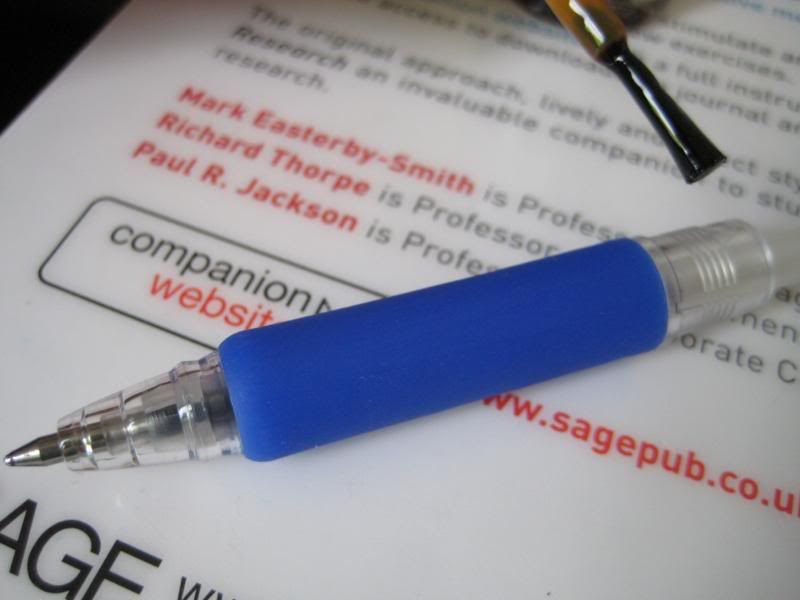 The bottle top has this applicator brush attached to it, which is a bit too big to be honest. It could do with about half the number of bristles. Oh and it looks & smells like a cheap cocktail.
A light coat was a tad too much, the shellac got past the threads. I'm glad I did this dummy run before inflicting this kind of treatment on the Snorkel! I put it aside for 30 minutes.
Here's a shot showing the roller pen and snorkel nib section. Although the thread sizes are different, the diameter is about the same. I decided I'd only apply the shellac to the top half of the snorkel's threads come the time, to lower the chance of shellac creeping past the threads (as happened to the roller pen). I didn't want it super strong, just enough so that it doesn't unscrew as the snorkel tube is extended.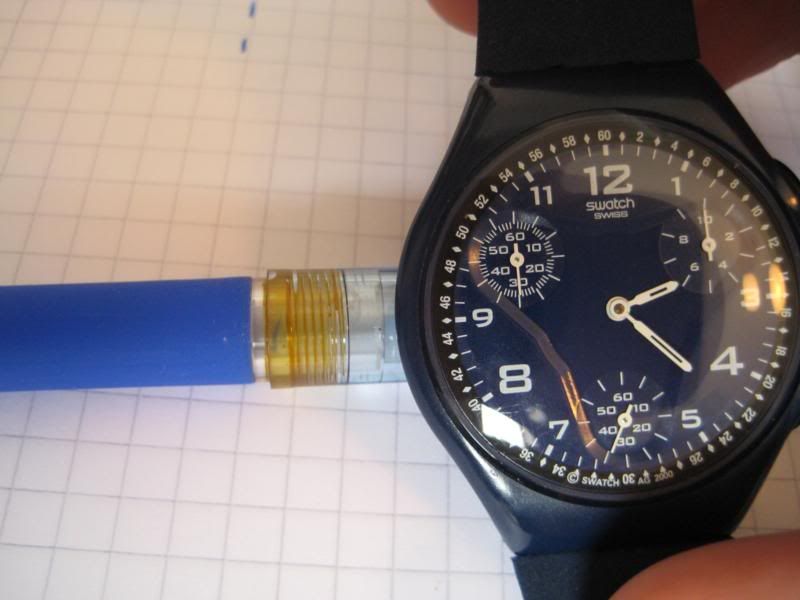 After half an hour, I could see the shellac was still wet through the transparent plastic!
It felt pretty solid after another 30 minutes.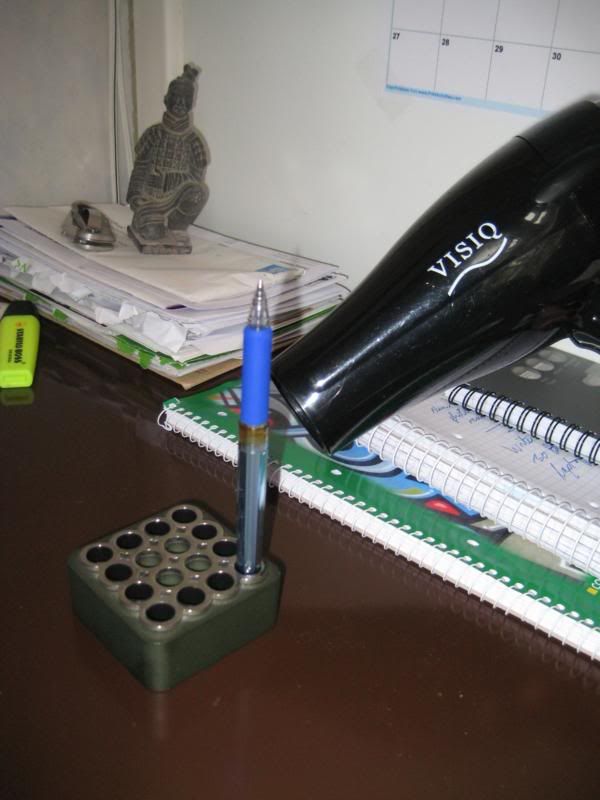 I got the hairdryer out and heated up the threaded section. It came apart easily after a short time heating. Satisfied that it would be fine to use on the snorkel's threads, I figured the new sac would be dry enough and stopped faffing around :)