Before cutting the new sac to size, I had a few shots at attaching it to the rubber bung (without shellac). This is all new to me and I found it pretty fiddly and difficult.
Making a Sac Spreader
I don't have a sac spreader, but copying the design of the one on sale at pendemonium, I had a go making one. This section is one of those tangents you can probably skip reading, because it turned out to be a fruitless enterprise!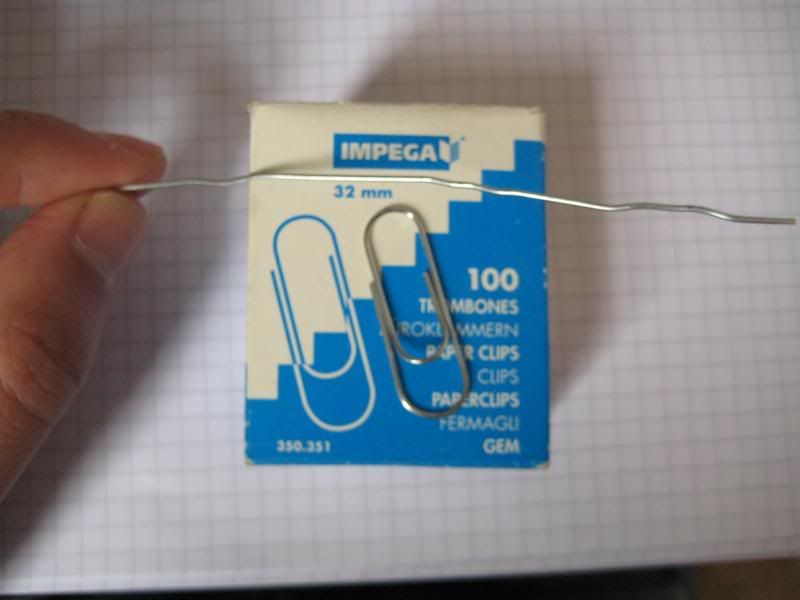 Here's a (sort of) straightened out paperclip.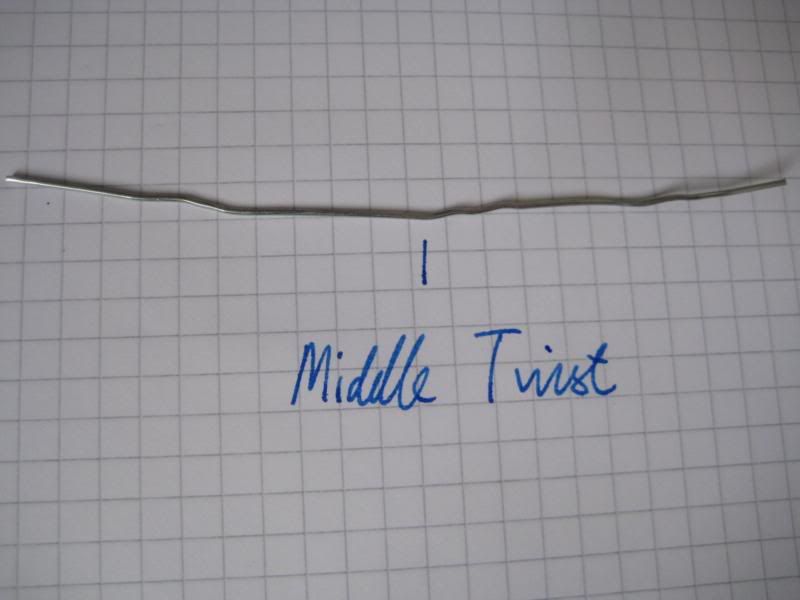 A twist in the middle…
Twist again…
More twists…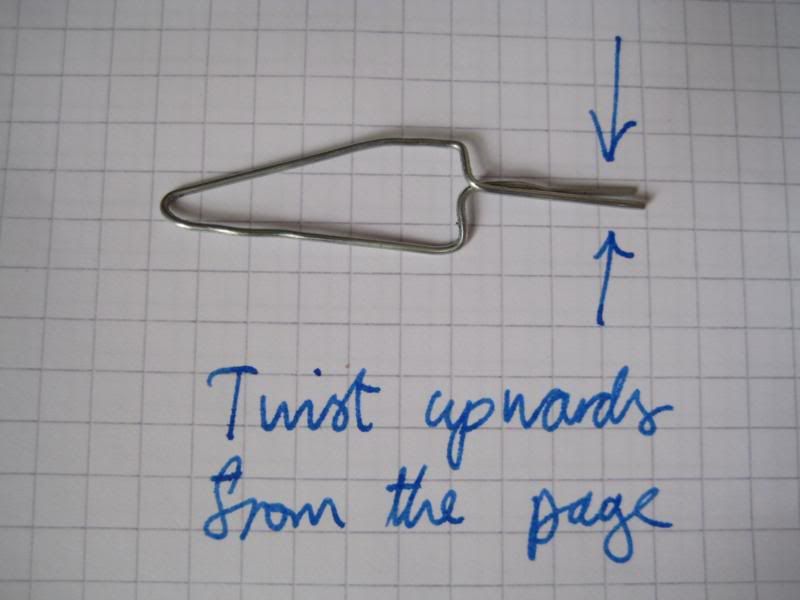 Last twists…
The finished sac spreader. Unfortunately, I couldn't get the ink sac on the rubber bung using this at all, not once. Maybe the
genuine article
is better!