See what I did there? Yep, the hackneyed old swap-the-title-to-represent-the-swap gag. Today's post is the reverse of the last; a few photos showing a gold Hero 616 cap fitted with a chrome clip.
Ka-bling! Even with the clouds overhead, this combo is so shiny photography is a challenge.


There's shine, and then there's glare. The 616 is glaring at me.


The engraved line pattern and position of the band text is slightly different on the gold cap, I notice.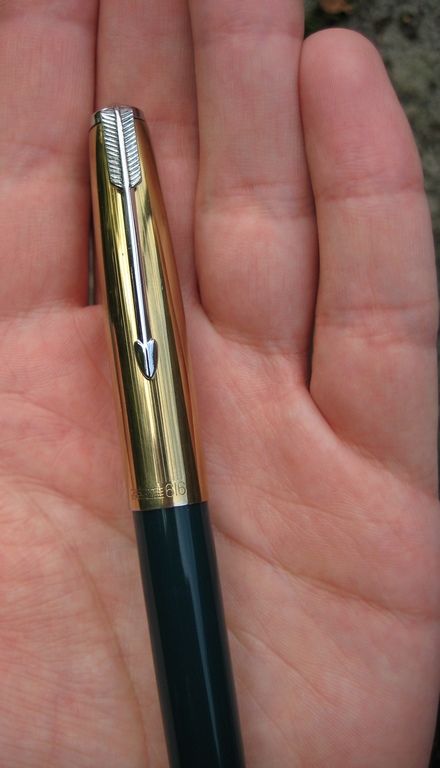 I shouldn't like this, but I do. The contrast is great. I like the idea of a workhorse pen that looks this eccentric.
It sort of works, doesn't it? Perhaps because of the slight satin quality to the gold colour of the cap body.


While I'm on the subject of caps, I'm in the market for a
silver Parker 51 cap
. I don't hold out much hope finding one, but you never know your luck.
Till next time,
Flounder