Putting the Snorkel assembly back together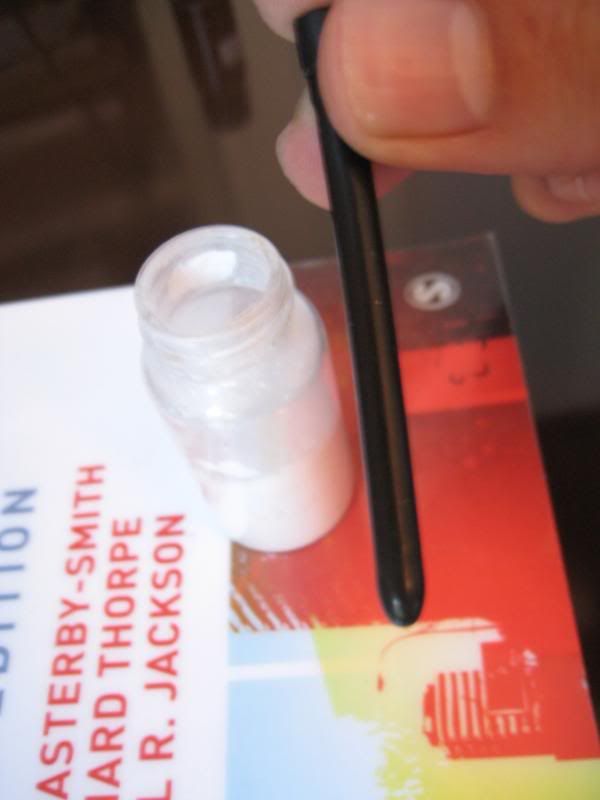 Powdering the new sac with pure talc, kindly donated by eckiethump.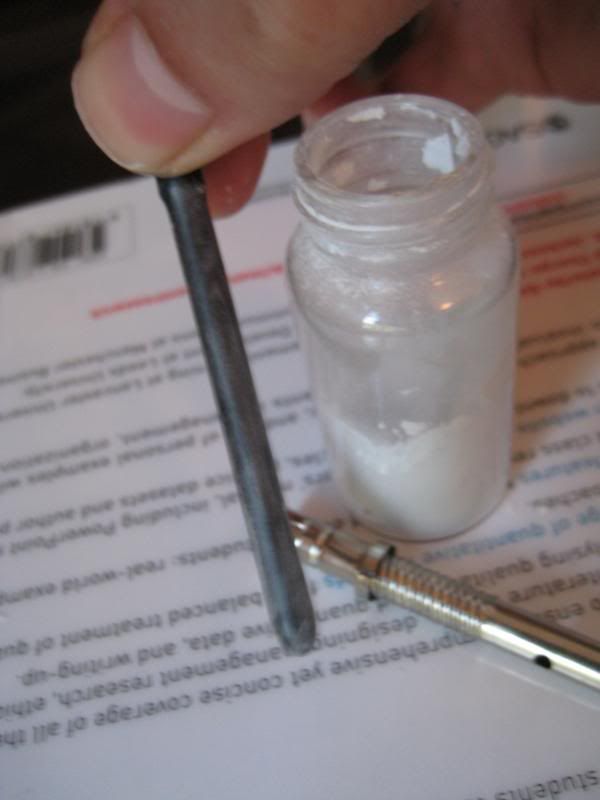 Because I hadn't put the snorkel tube back into place, I put my thumb over the rubber bung, then put the sac into the bottle of talc and turned it around for a good coat without it flying everywhere.
Sac and rubber bung in protector, heating to soften the rubber bung before insertion.
I heated the rubber bung a little, then put the snorkel tube back in. It took a few adjustments to position it perfectly, heating very briefly each time – I reassembled the pen to make sure it was just so. This meant taking the snorkel assembly in and out of the nib unit a couple of times, so ideally, I should have changed the ink sac *before* changing the seals. You live and learn!