Changing the seals
I changed the seals before the ink sac, because of my impatience getting supplies together. Thankfully, there's loads of great info on the net on how to do this, so there were no problems. Extend the plunger tube, unscrew the barrel, put a long flat head screwdriver up the plunger tube, and unscrew to remove the blind cap. Push the plunger tube into the barrel and it pops out. Here's a photo of all the bits.
I measured the blind cap screw for future reference, because it's quite hard to see what size screwdriver will fit it while inside the plunger tube.The head of the screw is about 4mm long.
Here's the barrel seal, it just fits in a groove inside the barrel. The blind cap seal itself was in good shape so I didn't mess with it.
At the other end of the pen, the point seal came out after unscrewing the nib unit and grip. I poked the old seal out from the back.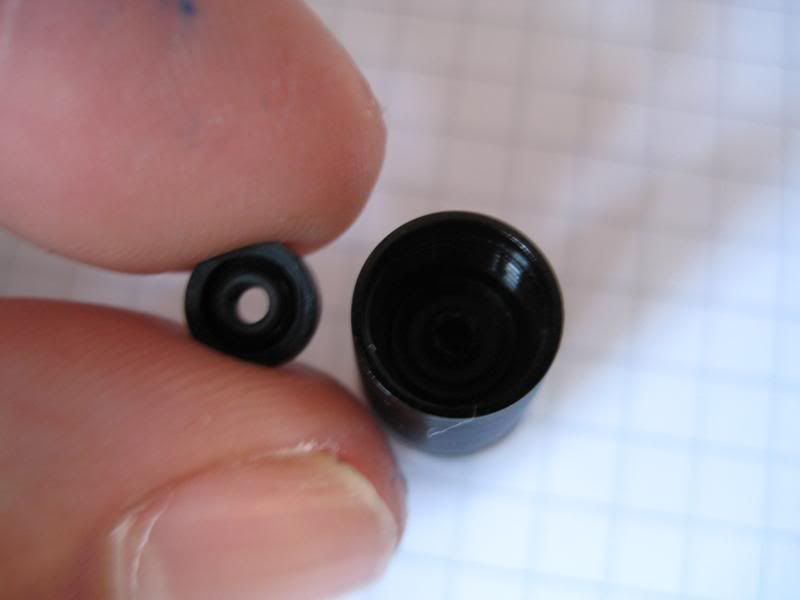 My old seal had the raised nipple facing into the pen, so that's how I fit the fresh one.
Tamping down the point seal with the back end of a screwdriver.
Before putting it all back together, a wee dab of silicon grease on the plunger tube, sac protector threads, spring, and a little on the snorkel tube, away from the feed slits.