Like yikes scoob!
It looks like the security issues that have plagued the
Fountain Pen Network
(well... it's only been a few days, so hardly a plague. Certainly, a nasty rash) are still proving problematic, as of today (27th April). I've flushed my DNS cache, and cleared my FireFox cache, cookies and so on, but after a brief spell of very slow access, it's now back to dodgy pr0n redirects and nasty virus alerts!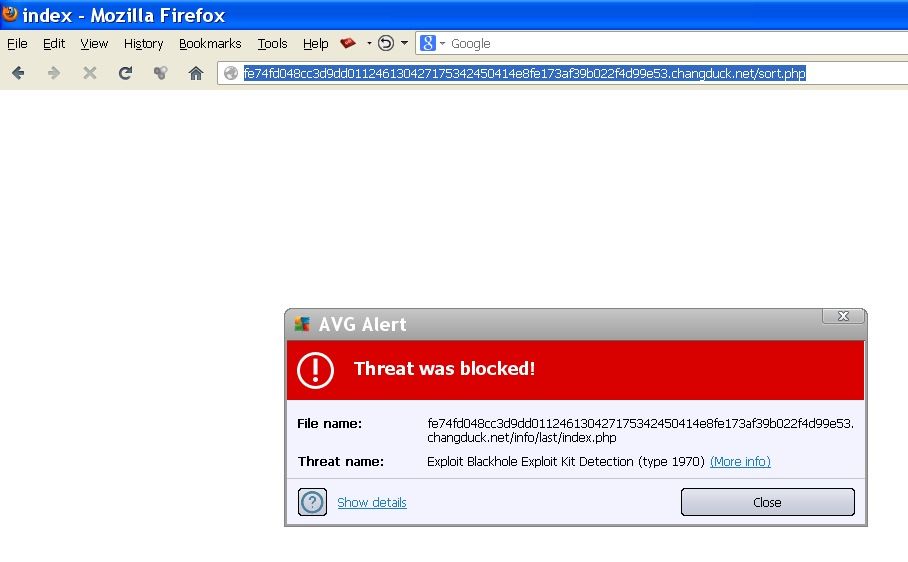 This looks scary.
I won't titillate your imagination with the page that automatically follows this warning; suffice to say it gives the proprietors of '
Enrazzlement
' magazine a run for their money. Best to stay off the forum another few days, methinks.