The centre console vents are held in the dashboard by 8 metal tabs - 4 below the vents, and 4 above. All you need to take them out is a flat head screw driver. By prising the metal tabs, the vents can be pulled out of the dashboard. Prise the screwdriver into the areas circled in green below, to a depth of about 5 centimetres.
Centre vents partially extracted - notice the missing metal tabs on the top right. The garage that dealt with the shunt must have snapped them off.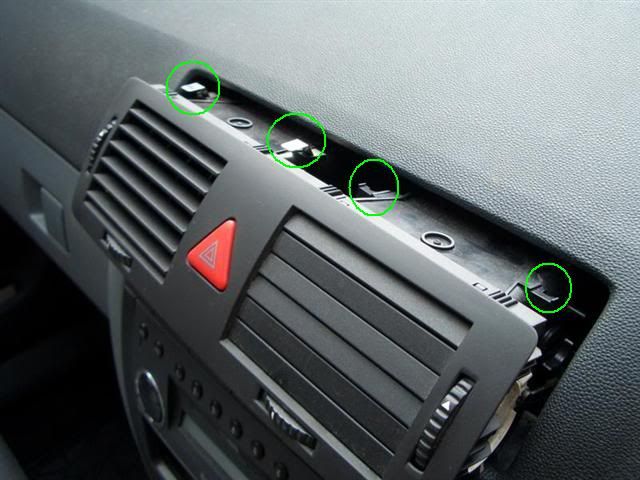 With the vents partially extracted, the hazard light switch can be freed from the vent housing by pressing the tabs circled in green. The hazard switch can be optionally removed from the dashboard wiring by pressing the tabs circled in red, as shown below.
Notice in the next photo how short the wiring loom is for the hazard light switch, there is not much leeway in removing and fitting it to the vent housing.
Next post - fitting the new vents.