The door needed repainting, but before that, a bit of sanding in some areas and filling in others. The close up below is of a small damaged section of panel bevelling, where the door had banged off the set of drawers next to it.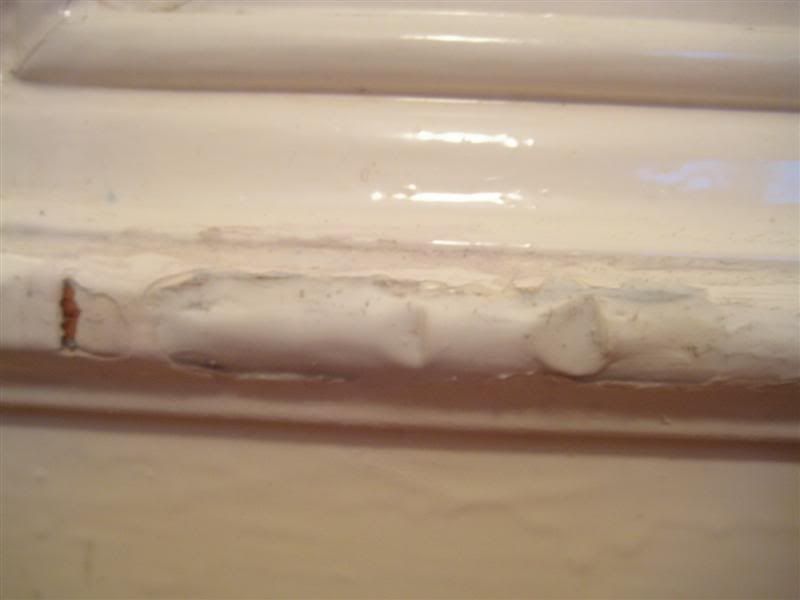 I found that frame sealant gave a better finish than wood filler for this, having a toothpaste-like consistency, and smoothing down with water. It sets not to badly once dry.
A professional will probably not approve of the above, but it looked a bit better after filling and painting:
To prevent future damage, I got this brass/rubber doorstop from eBay for a few pounds. It pretty much matches the rest of the door furniture.



Thanks for reading :-)