This next bit was quite awkward. The cistern is bolted to the pan on either side, from below. With a wall on one side and a bidet on the other, there was flip all space to physically get to the bolts. I got the socket set out and eventually removed them after a lot of banging my head. Here's a shot of one of the bolts: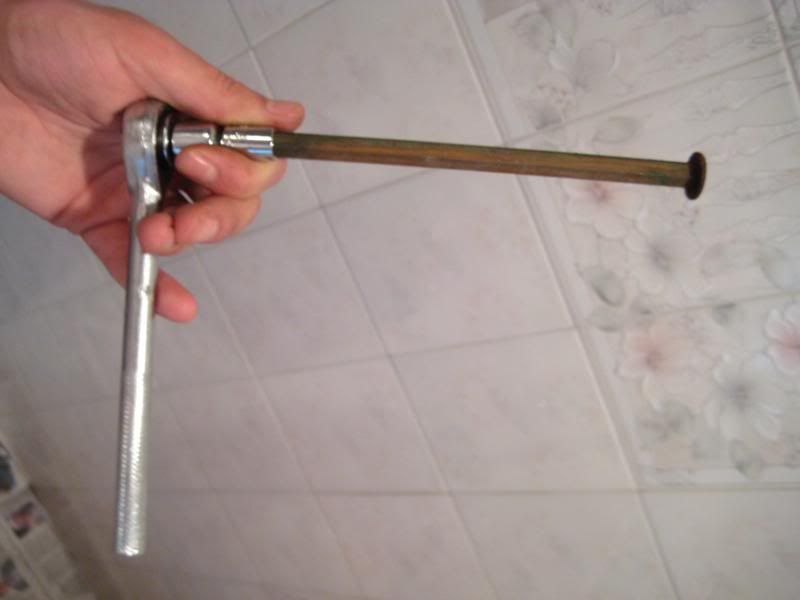 Strangely, the best fitting socket on these bolts was imperial rather than metric, 3/8 furlong ha'pennies. Why?
With the bolts taken out, I should have been able to pull the cistern straight off the pan, according to most internet sources. Well not here! I had to undo the join on one of the pipes under the cistern before it would clear. I took this photo, looking up, to show what an ugly, crappy job whoever put this suite in did.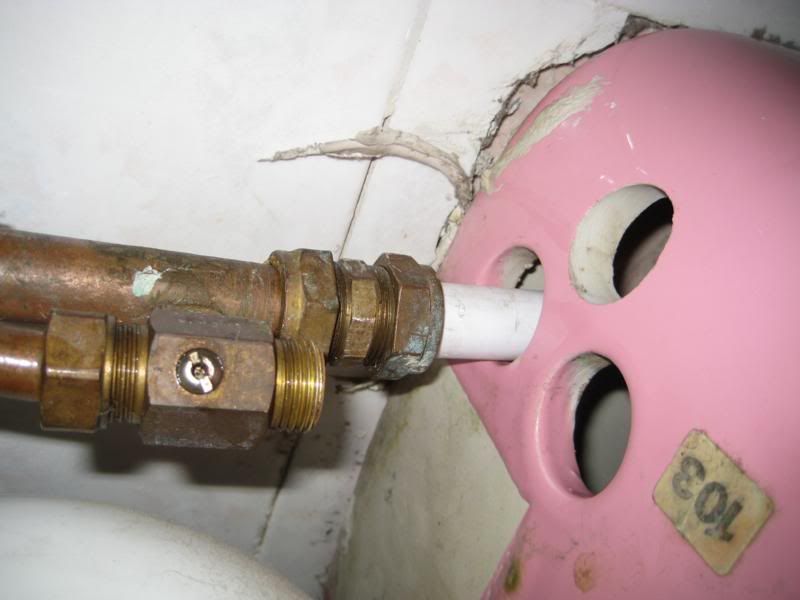 Anyway, after all that, the cistern was free of the rest of the toilet. In the photo below, those screws on either side are what the bolts I took out in an earlier step attach to. With the cistern out, the faulty syphon causing the intermittent flush could be changed.