Anyway, first things first, I lifted the lid off the cistern (the upright part), exposing the internal thingbobs.
The manky brown stuff on the top of the cistern is some kind of grout or old glue. There's very little going on in here, despite how closely everything is jammed together. On the right, there is the flushing handle and the 'syphon' that dumps several litres of fresh water down the cistern into the pan when the handle is pulled.
On the left, there is the 'inlet valve' that fills the cistern up with fresh water after this, ready for your next visit, and an overflow pipe, just in case this inlet valve fails to stop filling the cistern and floods the bathroom. That hole you see just under sink taps does the same job.
To get this siphon out and bung in a new one, the cistern has to be separated from the pan. To do that, all the water in there needs to go away. At this stage, I was still on firm ground: I've seen enough cartoons to know that this was the time to open the utility cupboard and turn off the water mains: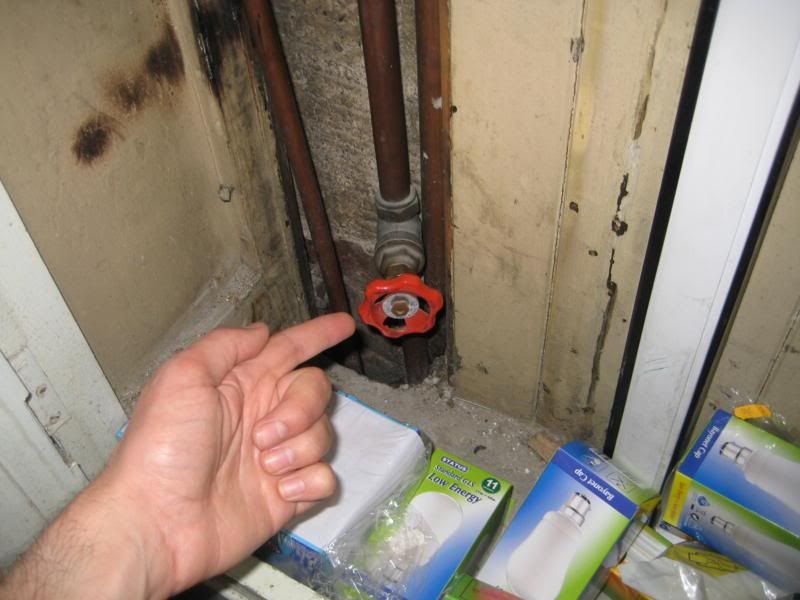 I marked the level of the water with a pencil beforehand so there'd be no guesswork after changing the inlet valve later on…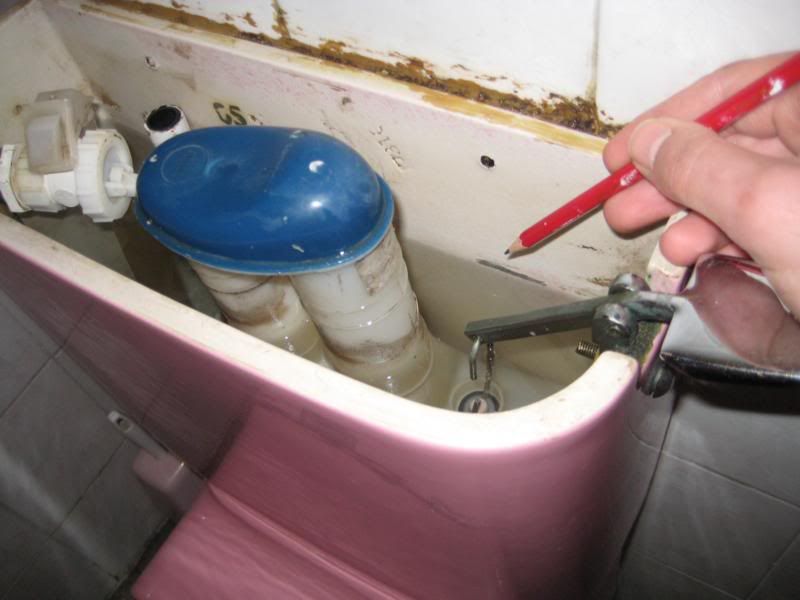 ... And then flushed a couple of times. This empties most of the water in the cistern down the pan, because there's now no mains water for the inlet valve to refill the cistern. The photo below shows the cistern with most of its water drained away.
There was still enough water in the cistern to soak the carpet during separation, so I needed to sponge the rest out. As there is no space at all inside for this sort of thing (why's it so narrow?) I had to take off the inlet valve with a big set of grips, to make space!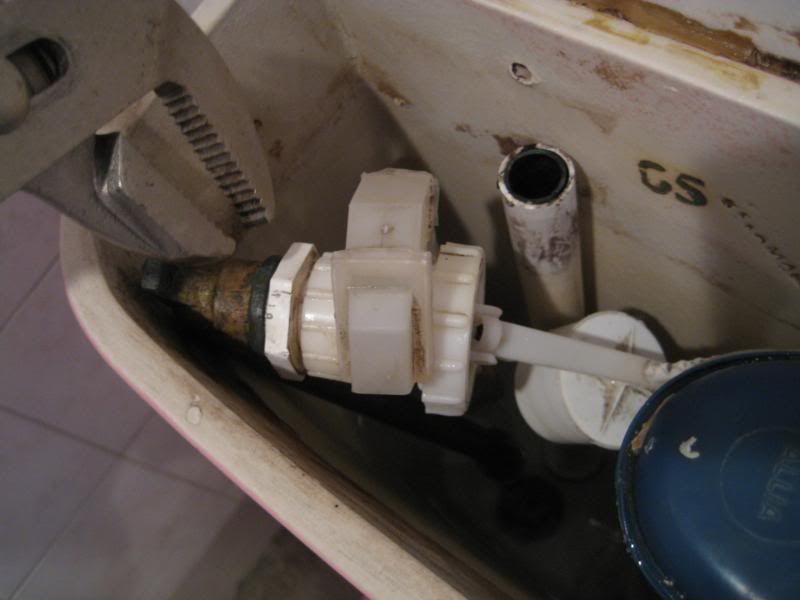 A quick look at the inlet valve, removed from its water pipe. All this thing does is let fresh water into the cistern, until there is enough inside for the loo to be flushed next time someone uses the bathroom. As the water rises to the right level in the cistern, it brings up the plastic float on the right, eventually closing the valve with a little rubber stopper.
The little rubber stopper is the reason I decided to get a new inlet valve; it is just so tiny – about the size of a pea. When that rubber perishes, the cistern will keep filling and filling with water! I'm amazed it had lasted so long and wanted a fresh one for peace of mind. You can see how small the crucial valve is below.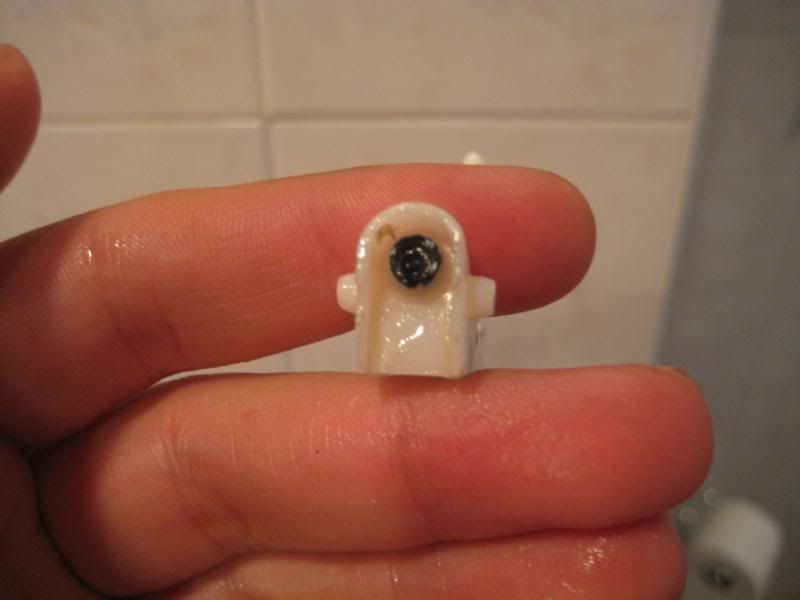 Anyway, with that aside out of the way, there was now enough space to sponge out the little water left in the cistern.