Here's the extent of the problem. There's nothing left to screw the roseplates into!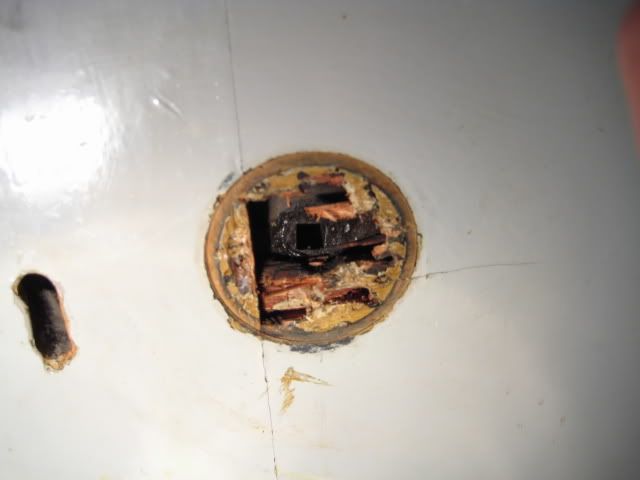 I needed a sound surface to screw onto, but also had to be sure the filler wouldn't set hard against the latch mechanism inside the door and gum everything up. To solve these problems, I covered the latch mechanism in clingfilm, and then applied the filler in the hole - t
he cling film stops the filler sticking to the latch as it sets
. The following photos were taken at each step.
First the brass face plate was unscrewed...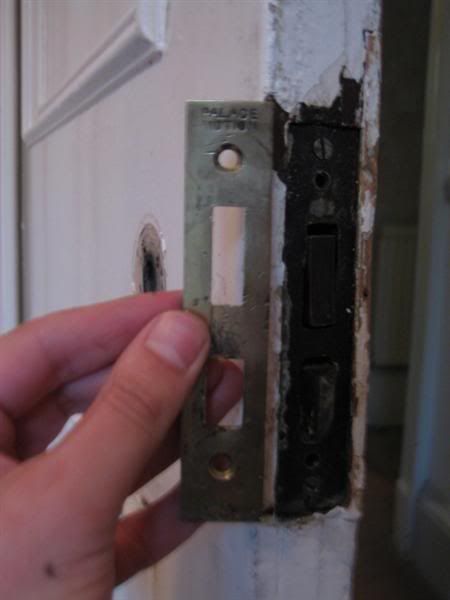 Then the latch/lock mechanism...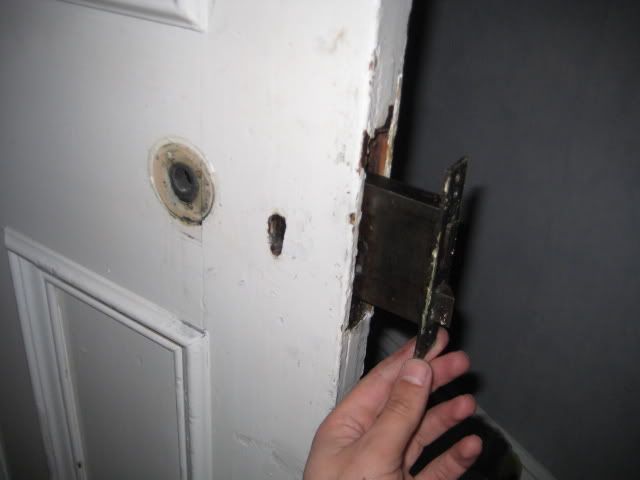 Withdrawn from the door, I wrapped the latch mechanism up in cling film...
Then slid the latch mechanism back into place (you can just make out the clingfilm wrap between the splinters in the photo below).
Filling the damaged area with a handy lockknife...
After waiting for it to set, I sanded the filler smooth-ish. Strength was more important here, and the entire area was going to be covered by the new roseplate anyway.
When the filler dried solid, I slid out the latch mechanism and took off the clingfilm, (its purpose served):
...then drilled a hole through the filler for the spindle to go through.
The door was finally ready to take the new doorknobs. The next post has the installation photos.