Here's a close-up of the new keyhole surround/escutcheon.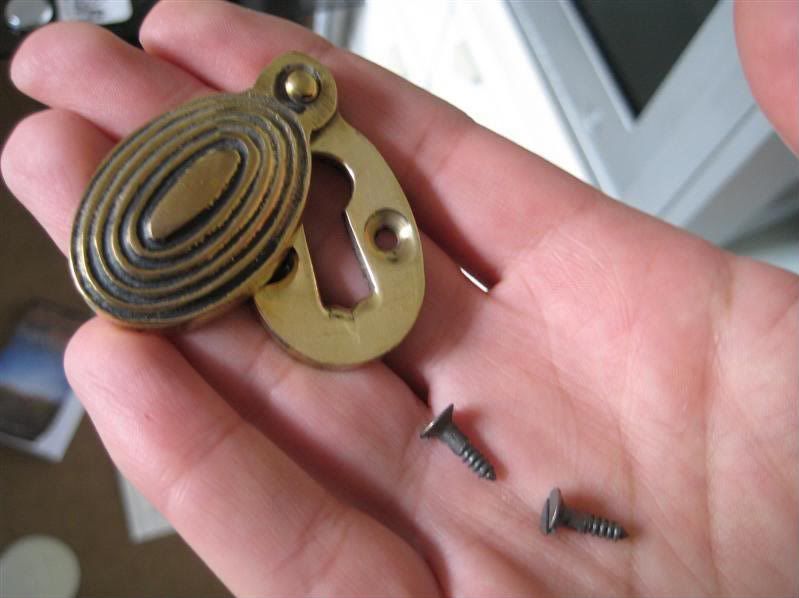 Close up, you can see the hinged cover is quite crudely machined compared to the rest of it. Keep in mind this is a macro shot, it looks fine in situ: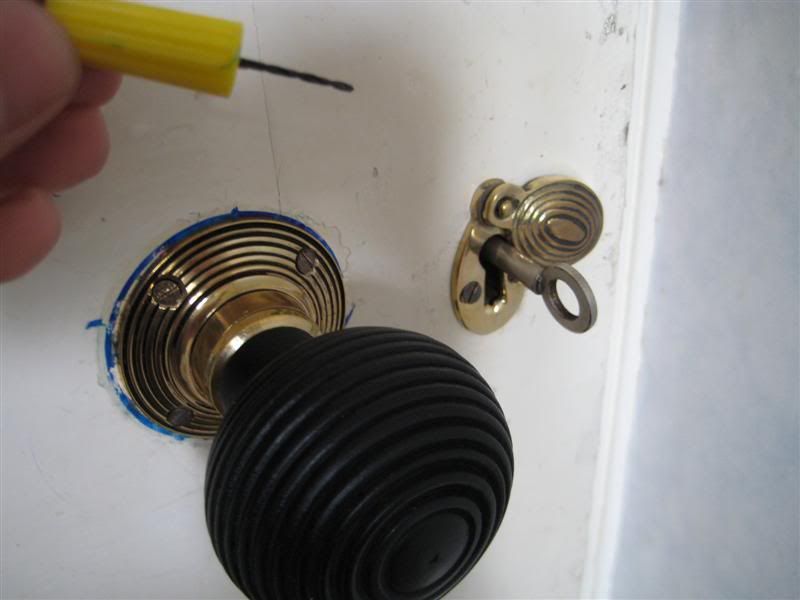 As before, I didn't use a power drill for the screw holes.
The snaps below are the 'finished product' after repainting the door. The cloth key tassel is something I saw once on an episode of Sherlock Holmes (the Jeremy Brett version sometimes shown on ITV3) and thought "eh? Why is there string hanging off the keys?" Well, for some reason, in that period "smaller key tassels... were historically attached to a house key as a sort of key chain" (Nielson, 2007). It was less than a pound on eBay.