Spraying Grease into the Clutch Cable
This is the cable greaser, a handy wee gadget. It slips over the inner cable, screwed down with the thumbscrew on the top, and has a hole for a spray can straw. The grease is forced down inside the cable, and the job is finished in seconds! This one is a cheapo version; there are better ones with two thumbscrews for a really good seal.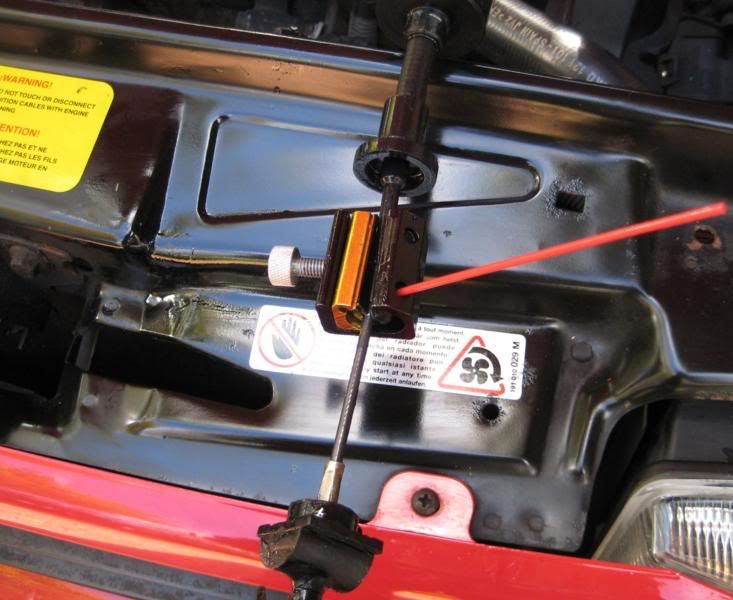 Rubber bits pushed forward to expose where the inner cable comes out of the outer sleeve, and the cable greaser in position.
I didn't have enough hands for this shot! It's best to hold the cable upright as you spray, so gravity helps the grease work its way down inside the cable.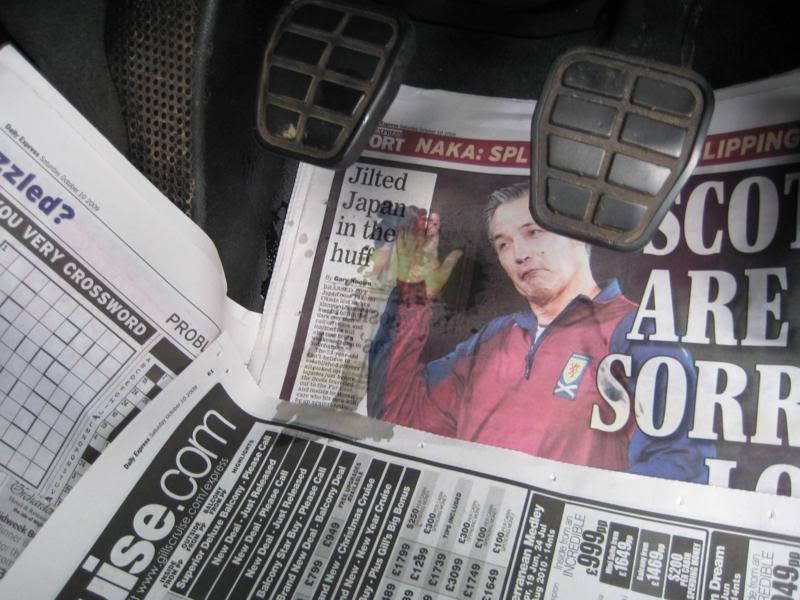 When grease hits the newspapers in the driver's footwell, the whole cable has been lubricated.
That's it! Push the rubber bits back onto the cable, refit the cable in its holders, and tighten the adjustment nut back to the previous measurement. Tighten the locknut against the adjustment nut, and put the glovebox back in.
Oh and put the newspaper in the bin!