Gaining Access to the Clutch Cable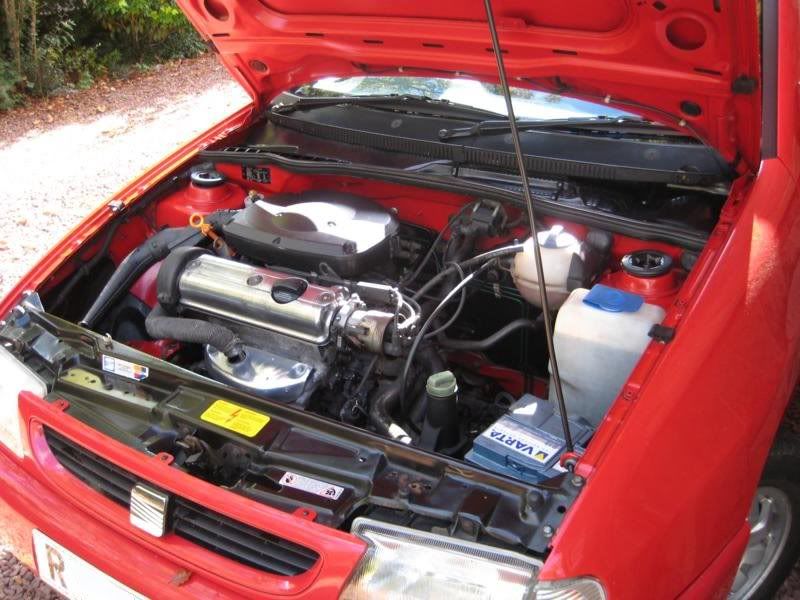 Opening the bonnet, the clutch cable on my AEX engine Ibiza comes through the firewall to the right of the engine.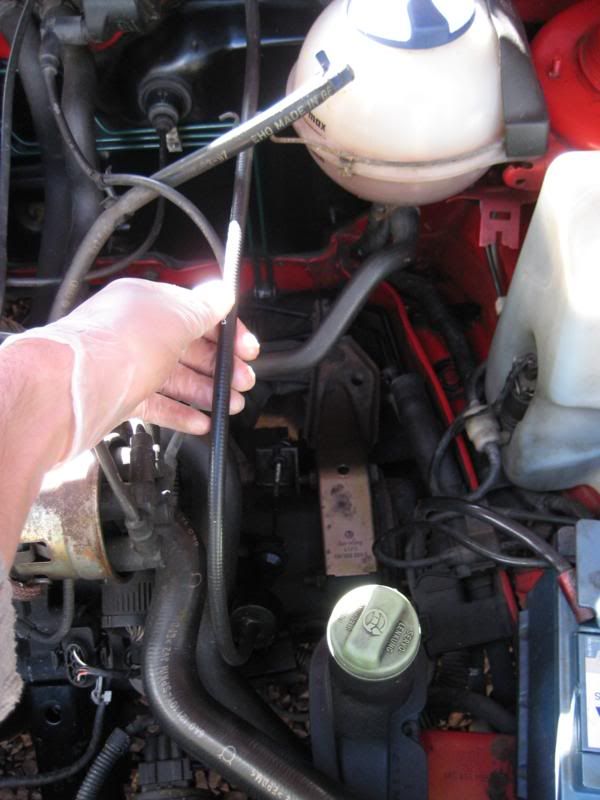 Then it curves it's way down to the clutch.
Here's the end of the clutch cable.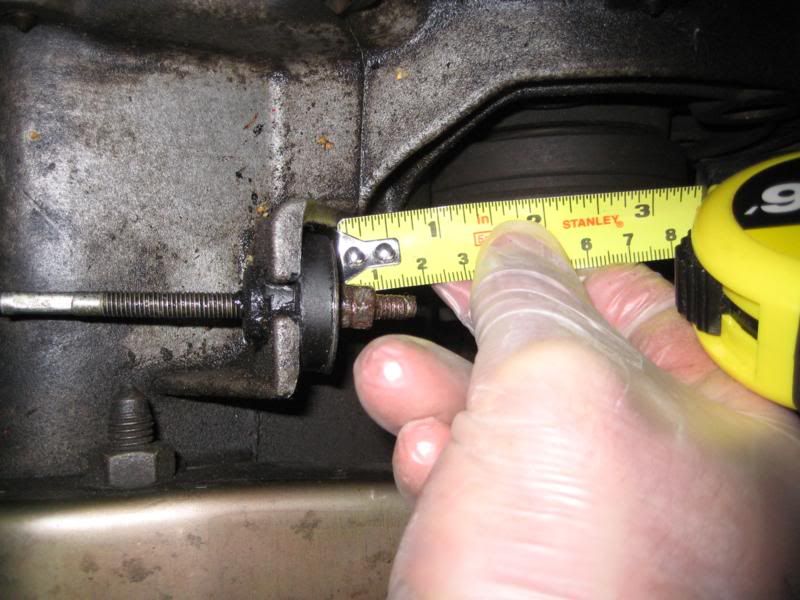 So the clutch biting point is the same after regreasing the cable, I measured the length of cable protruding from the adjuster; about 2 centimetres (That brown coloured stuff on the nuts & threads is copper grease, not rust).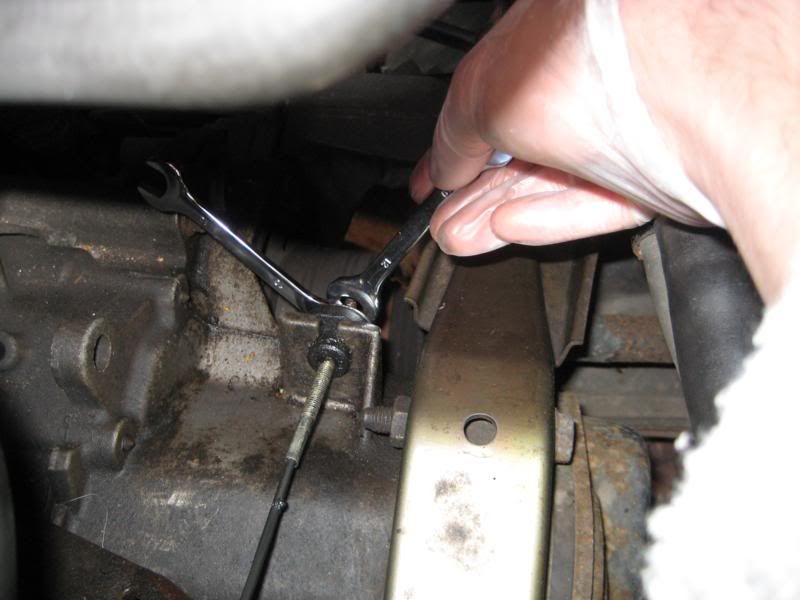 The cable is held in place by a pair of nuts. Slip the spanners over each one, then loosen the lock nut till it reaches the end of the threads.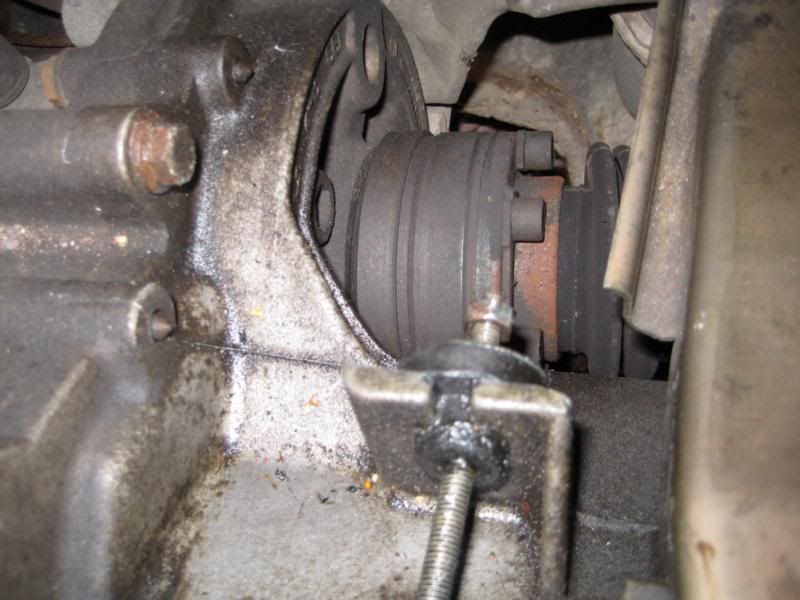 A close-up of the loosened locknut. Now loosen the adjustment nut as well, so the clutch cable can be unhooked.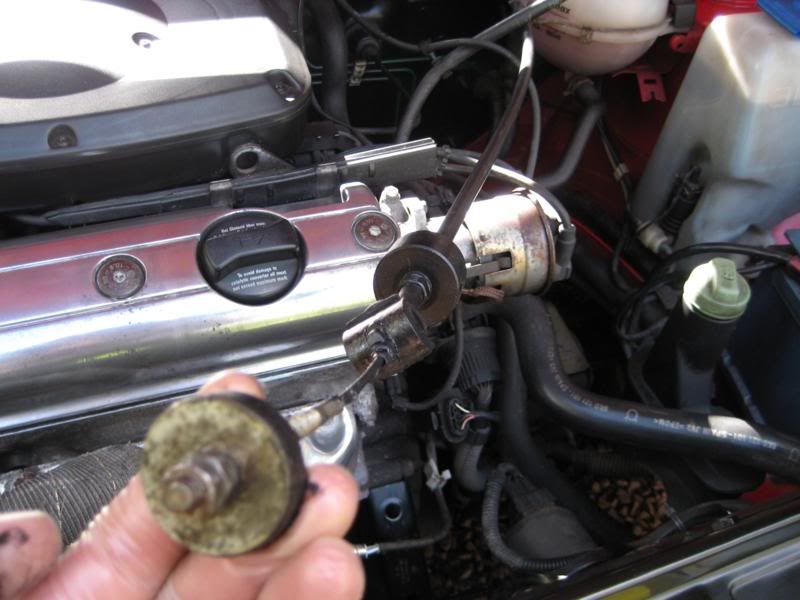 The clutch cable, freed from the clutch. Keep it straight like this or the other end might come off the clutch pedal, and need hooked back on!