Removing the airfilter housing helps to improve access to the right half of the steering rack. Here's the airbox highlighted in red - I've reused the first photo from the resonator box removal, that's why the resonator box is still present in this picture.
First I unscrewed the two 10mm captive bolts circled below. They come away with the airbox after loosening.
The jubillee clip holding the airbox to the throttle body below slackens when this screw on the right hand side is loosened - no need to remove it completely. It has a philips head slot cut into an 8mm bolt, so I used an 8mm socket over a screwdriver for ease of use. There is no need to open any air filter clips as I have in the picture!
All that remains is to disconnect the electrical plug by pressing down on its locking tab and pulling away, and squeezing a clip to pull off the breather tube. Both are circled in the next photo.
The airbox, freed from the engine bay. Notice the two 10mm bolts are still in place.
With the resonator and airbox removed, the EPS steering rack can be seen.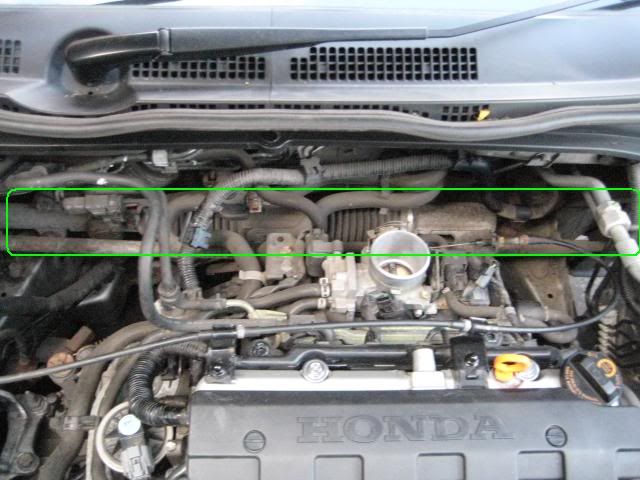 The rack was now exposed enough to start fettling - I blocked off the exposed throttle body before getting down to it just in case. I'll cover the regreasing in my next post.