To improve access to the steering rack, I took out the resonator box, after looking up how to in the shop manual. This is another first for me, I've never seen one in a car, and only ever heard of Helmholtz resonance in the context of motorbike airbox shapes. The resonator box is highlighted below.
I removed the four 10mm bolts highlighted in green...
...Then pulled the resonator from its rubber intake connector, circled below.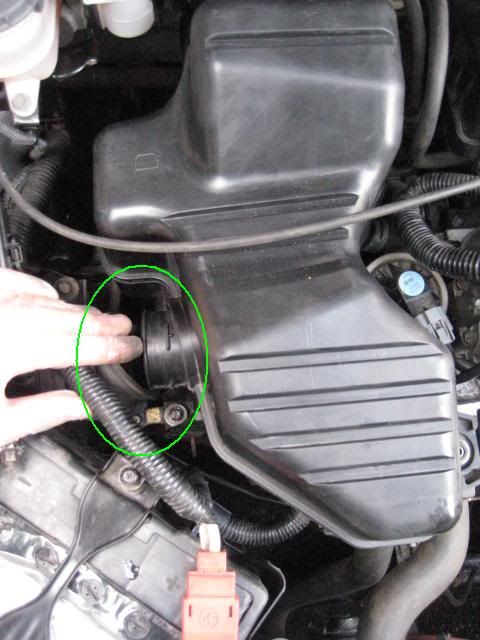 On the other side, I pulled the resonator from its path to the airbox, and freed the tube immediately below from its clip on the resonator.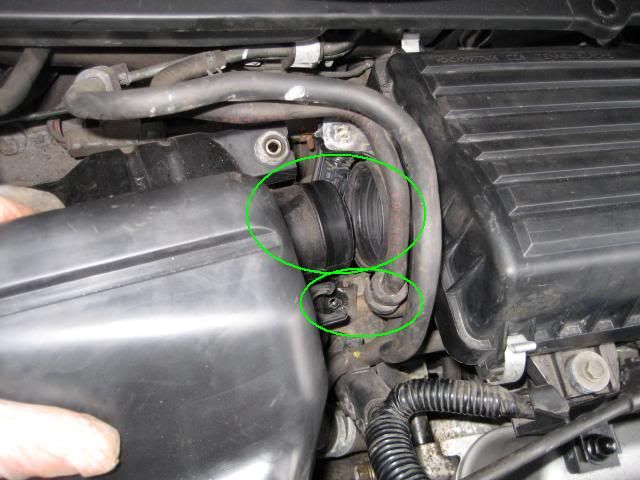 After these steps, the resonator can be pulled straight out of the engine bay, revealing the left half of the steering rack.
In my next post, photos of the airbox removal, exposing the right half of the steering rack.