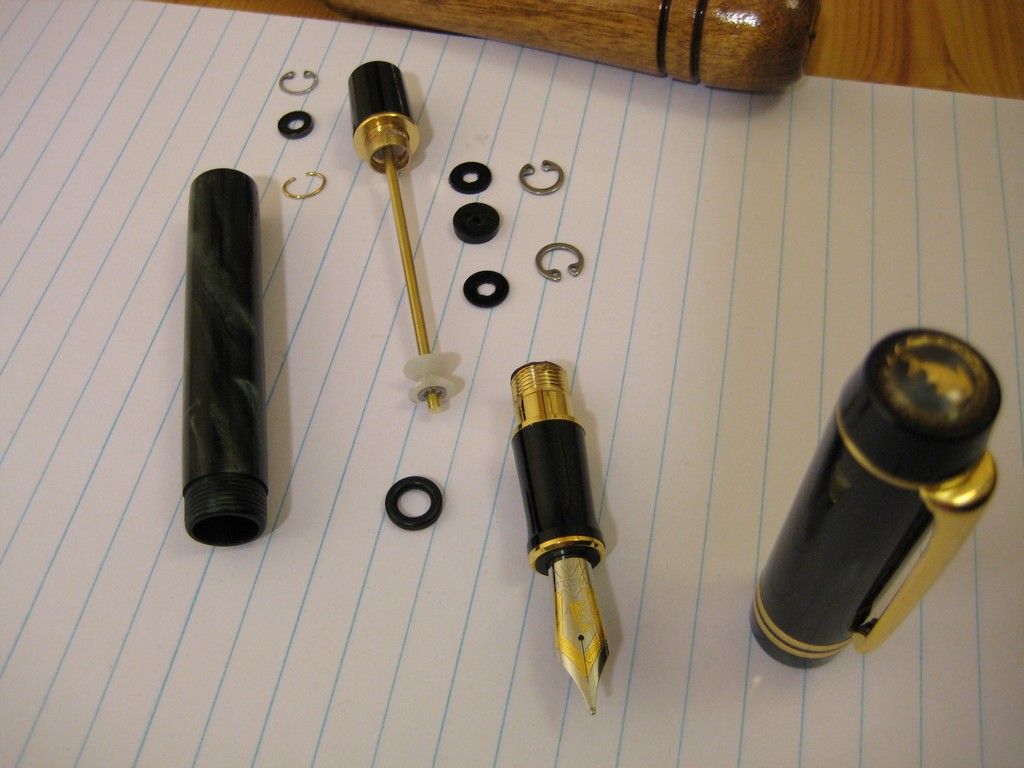 The Kaigelu 316 Vacuum Plunger filler, field stripped.
Tools Used
The only tools used were a mini drill with various attachment heads, cheap garbage circlip pliers, sparkplug pliers, standard pliers, a 42tpi craft saw, an empty reel of dental floss, and a couple of sheets of sandpaper.
A clean razor saw, ideal for meddling with nature's divine order.
Parts Used (UK sourced including domestic shipping)
O

n Flounder's Mindthots

next time

...
With all that rattling around the parts drawer, the Kaigelu was strapped to a gurney and the experiment ready to set up, so let's charge the voltaic accumulators, scorn the laws of Creation, and begin
Prepping for Surgery
, covered in the next post.