Cutting the blind cap (slicing the end off the barrel) is less perfunctory than it looks. Like most pens, the barrel on the 616 Jumbo is cigar shaped rather than cylindrical, with sloping, tapered sides.
I wanted to cut the blind cap as straight as possible, so it would fit back on the barrel without looking lopsided. In hindsight, it is not such a big deal if the initial separation isn't neat and straight, but more on that later. Without a mitre box, the best method I could think up to cut the blind cap was placing the whole pen in an upturned blank DVD cake...
... and running a sharp blade around the circumference of the barrel, until a good guide groove was made.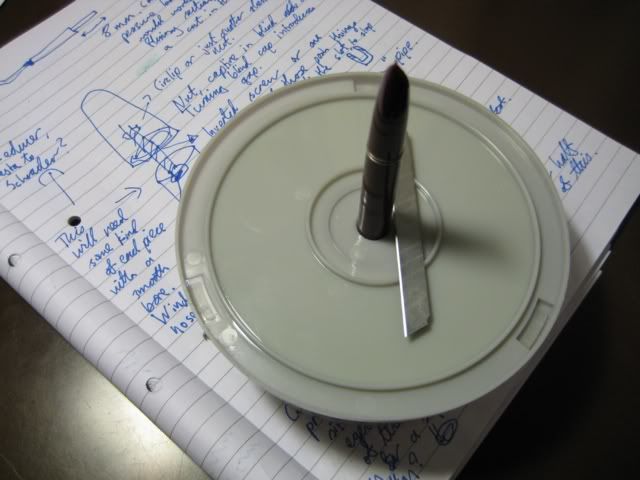 When the guide groove was nice and deep, the DVD cake was no longer needed. I just sawed around the groove with a sharp craft blade, using masking tape to minimise accidental nicks or scratches to the body.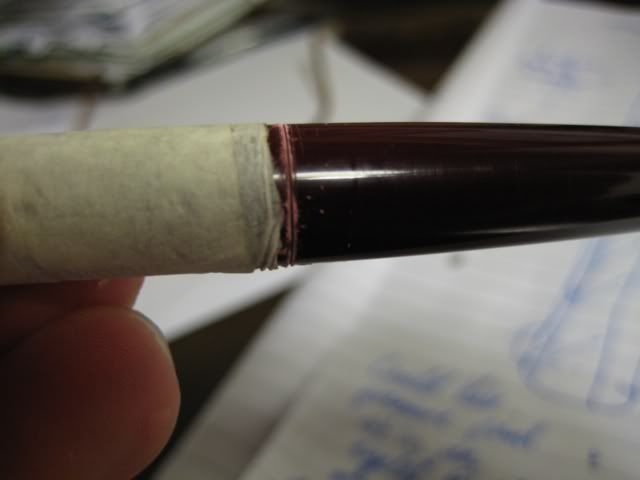 The separated blind cap and barrel. I'm not in the habit of sawing pens apart, and it came as a surprise to me that the barrel wall is far thicker at the top compared to the end the nib section screws onto.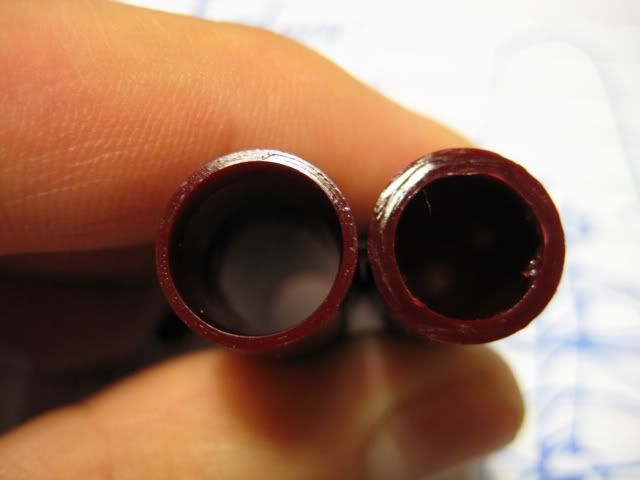 A light rub against sandpaper smoothed out the cut areas. The unusually long blind cap was a consequence of using the deep DVD blank cake to cut it.
Up next, swapping out the silicon ink sac for a latex rubber ink sac.