Ideally, at this stage I was supposed to put the innards in a movement holder. I don't have one, so I popped the movement of each watch back on their spacer bezels to avoid putting too much pressure on them - in the photo below, you can see the spacer just manages to keep the movement off the desk.
A piece of paper to protect the dial while the big hands are tackled. Incidentally, there's no stopping these second hands, I had to wait until both watches had run down before starting...
The big centre hands came off without incident on both watches. Here's the dressier Jaragar, minus the centre hands.
For the tiny hands on the complications, there wasn't enough clearance for paper on the dial and the hand pullers to get a good grip, so I used a little cellophane. I should have bought some levers for this - as I had been advised - in fact, things go downhill from here!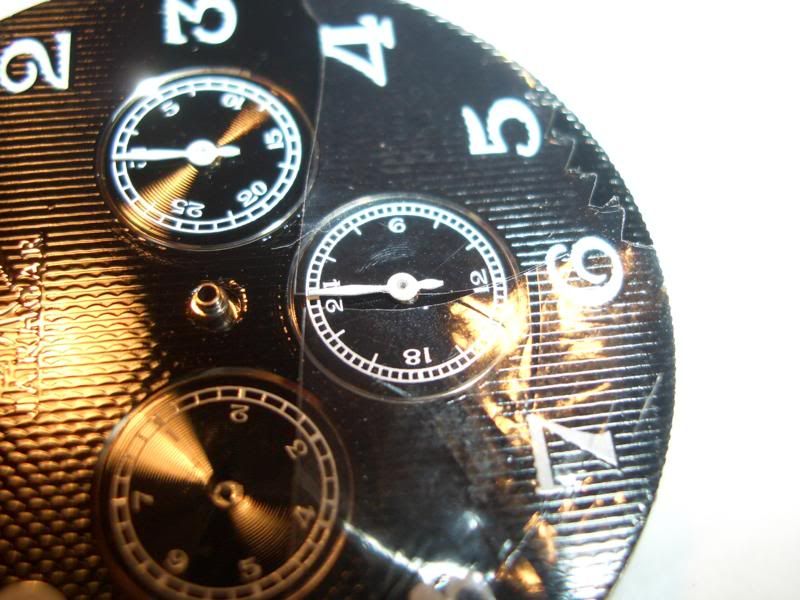 After all the hands were off, I loosened the dial screws - one in the centre of this shot - to take off the dials & swap them over.
.
The casual movement, and its original dial.