Besides simple regulating, I've never messed around with watches before; reading a few guides on the net, I knew swapping the two movements would involve opening up the watches, removing hands and dials, and putting the hands and dials on the other's movements. After the tools arrived - a set of pullers and setters from eBay - I had a go using them on this smashed quartz watch.
Here's a shot of the 'Presto - Style' hand pullers and setters with the quartz innards.
I experimented a bit with the hand pullers, because there are different ways people recommend using them - either making them press against the dial as designed, or pulling up on the device without using the dial as leverage. Either way, the hands came off fine, and pushed back on fine without fouling on each other when the crown was spun around.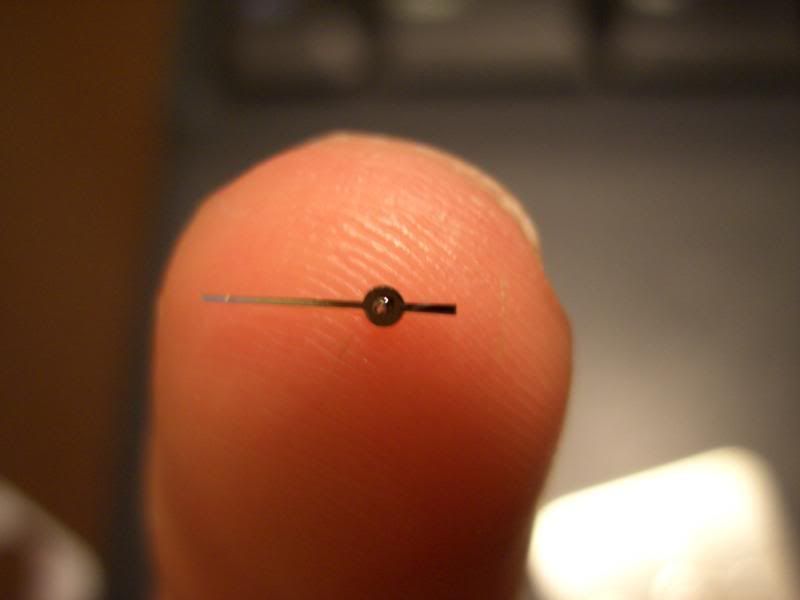 Buoyed by the lack of problems, even with these delicate looking tiny hands, I thought I was ready to start the transplant surgery...