Progress vid on the metal-epoxy-as-disposable-C-ring-tool tests. For those who prefer text to youtube clips, conclusions are:
Red rubber grease and teflon tape have prevented the epoxy from binding to the threaded boss whilst curing in every instance.
The epoxy made a good cast from metal and plastic boss dummy run threads, and of the suspected BHR threads of the fountain pen's boss itself.
Apologies for the less than lively audio, bit of a cold coming on!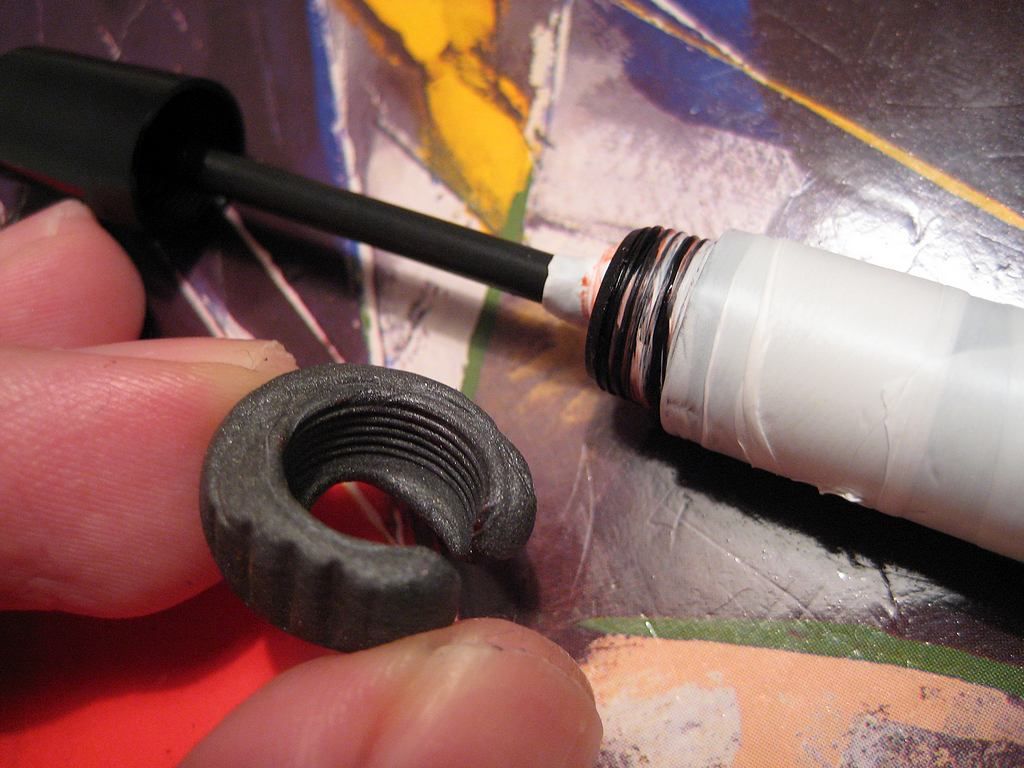 A bespoke metal epoxy C ring tool for the eyedropper packing boss, after casting in situ.
A Suivre:
I guess there's nothing left to do but try the tool on the pen (gulp).