Just a short update on the 'casting bespoke C rings from obscure fountain pens using metal epoxy' trials today; the epoxy has done a good job of taking an impression of the plastic football air pump adaptor, despite the shallow plastic threads, and the big ugly injection line across them. This is an encouraging development, and gives me confidence for the risky business ahead!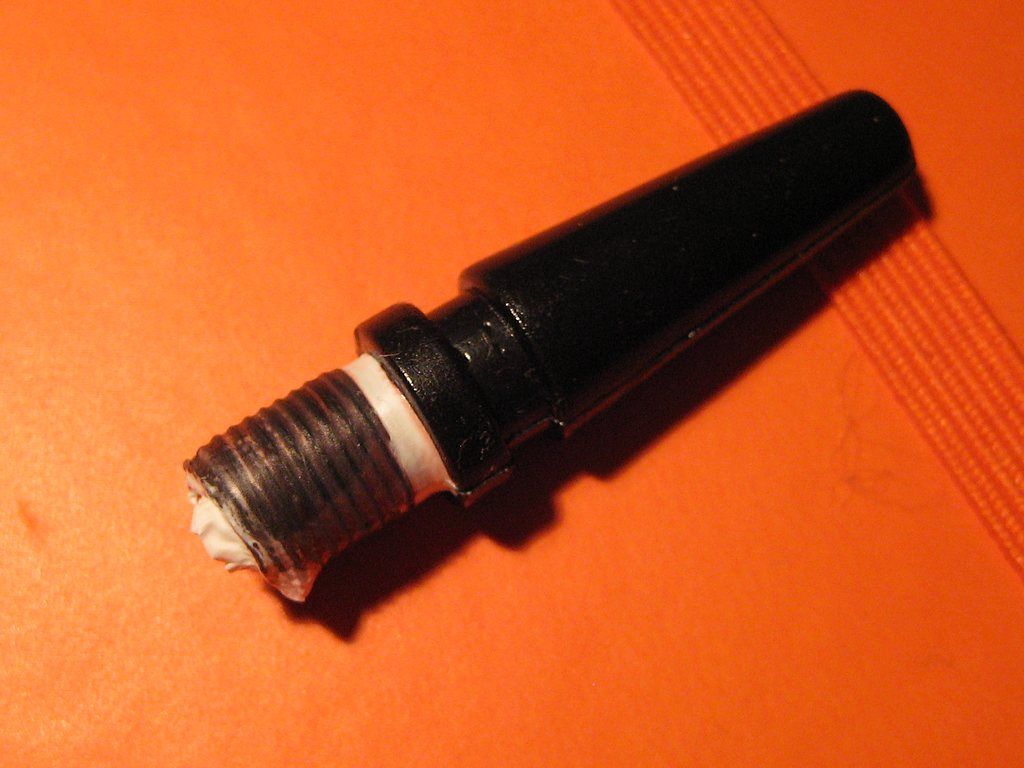 The plastic valve adaptor after a smear of RRG and a wrap of teflon tape.
The red rubber grease & teflon tape have prevented the epoxy from adhering in every test so far, so that aspect of these experiments is performing well enough to consider low risk. I'm comfortable with the idea of applying the epoxy to the Japanese eyedropper mentioned in the
previous post
, and don't think the epoxy will stick to its boss based on experience thus far.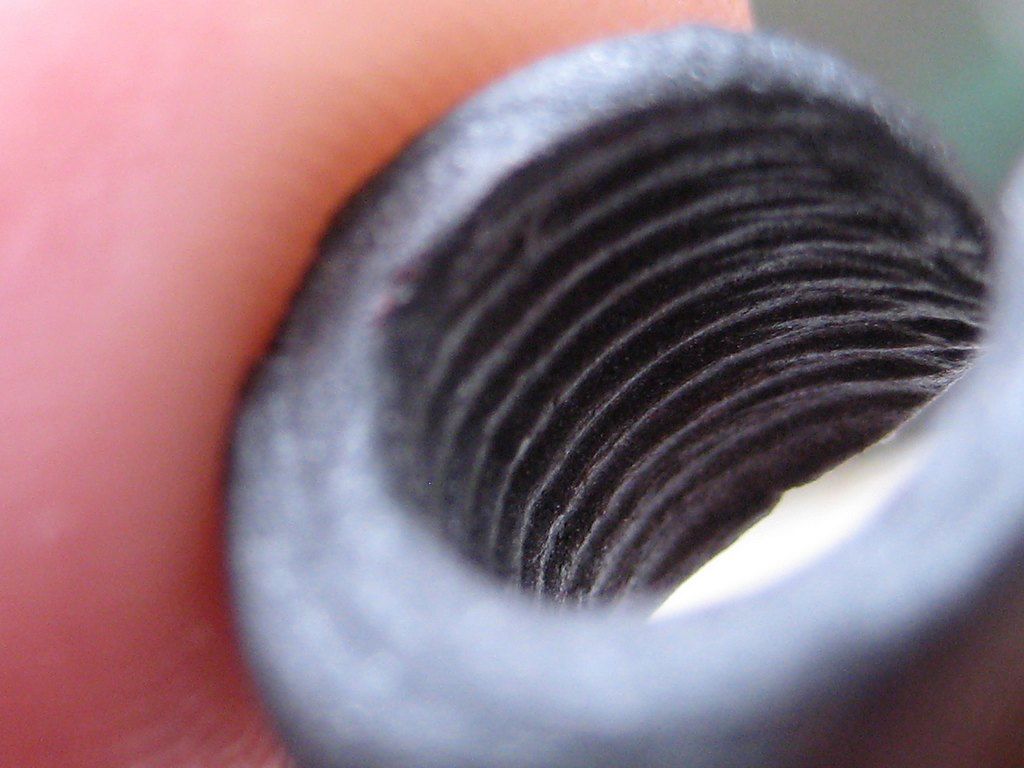 The C ring has taken a good impression of the valve's threads.
The epoxy coped very well with the plastic valve adaptor's injection molded, indistinct threads! This is really good news, as it should do even better with the pen's well defined, die cut threads.
So where to from here? The major unanswered question is this;
If
the eyedropper's boss its threaded in, will it withstand the clamping pressure necessary to grip the thing and rotate it? I'm 90% sure the boss is made of BHR (black hard rubber). Who knows?
Till next time,
Flounder