Something I've learned to accept about myself is that I have no interest at all in treadmills and cycling machines and the like. For cardiovascular exercise, I prefer a long walk outdoors.
Even better is a clamber along the Ayrshire coast, which offers a lively sea spray and the kind of magnificent, boulder strewn desolation that puts you in mind of Plesiosaurs, continental shifts, and the unsettling antiquity of the Earth.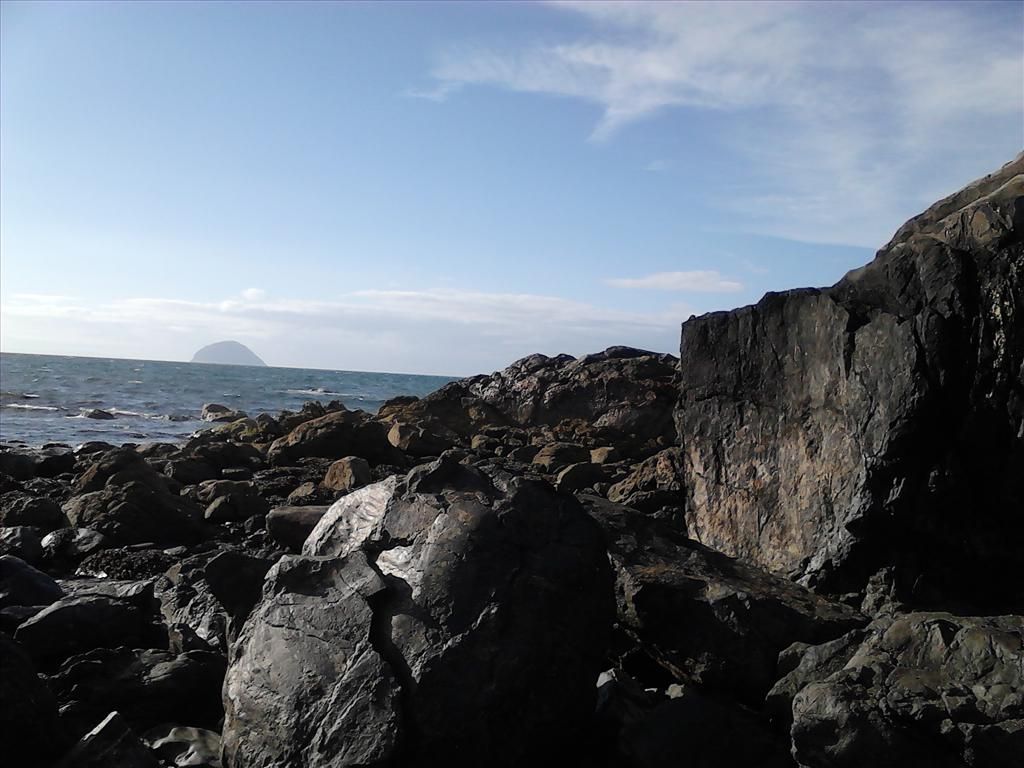 Yeah, everybody's gone surfin' ... before being dashed to pieces.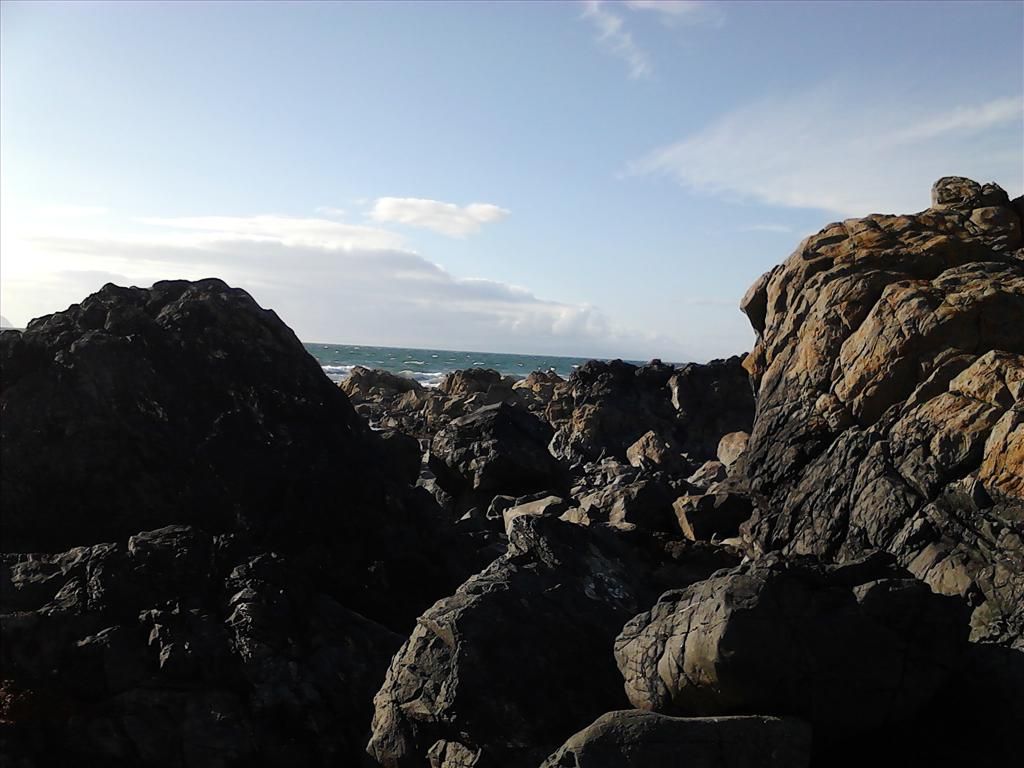 This still qualifies as a 'sea view', right?
Quite a calm sea meant these smaller rocks were dry and unslippery.
I'm surprised by how well the phone coped with this light. The sun was very low, dazzling me on the left as I took this shot.
A sort-of sign of life.
Aha! Hagshell clams. Avoid cheap farmed Haggis; they're often raised on Hagshell clams, which lends them a gritty texture.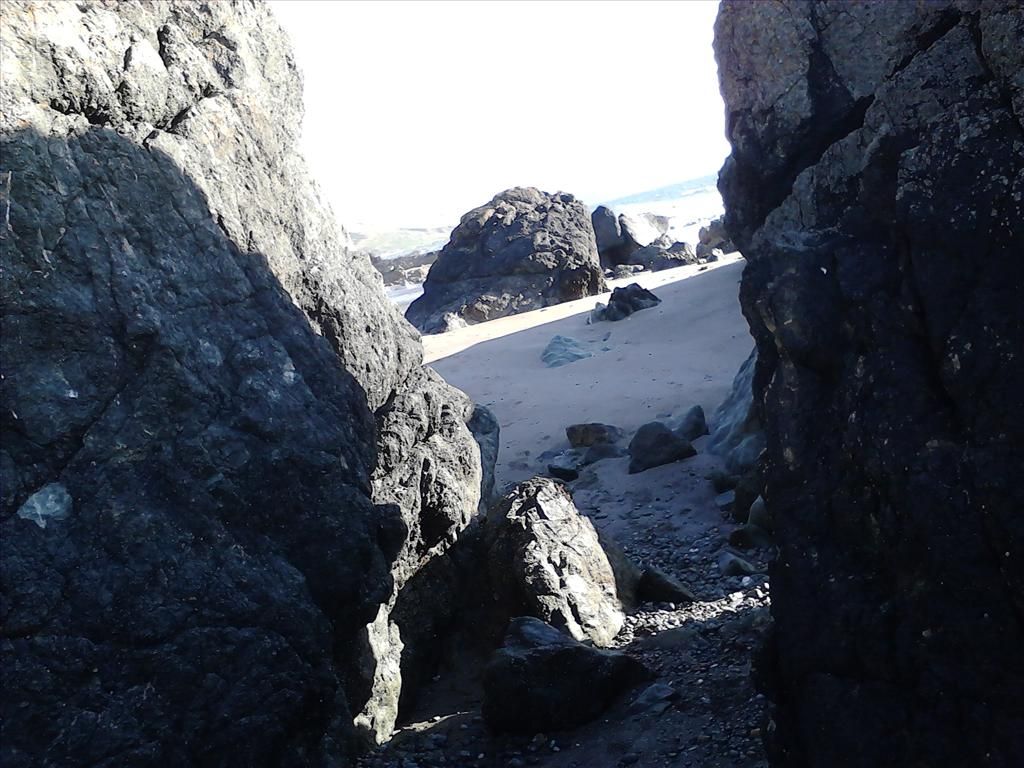 What the Socrates! Sand! No more bouncing along like a billy-goat.
Not a soul around.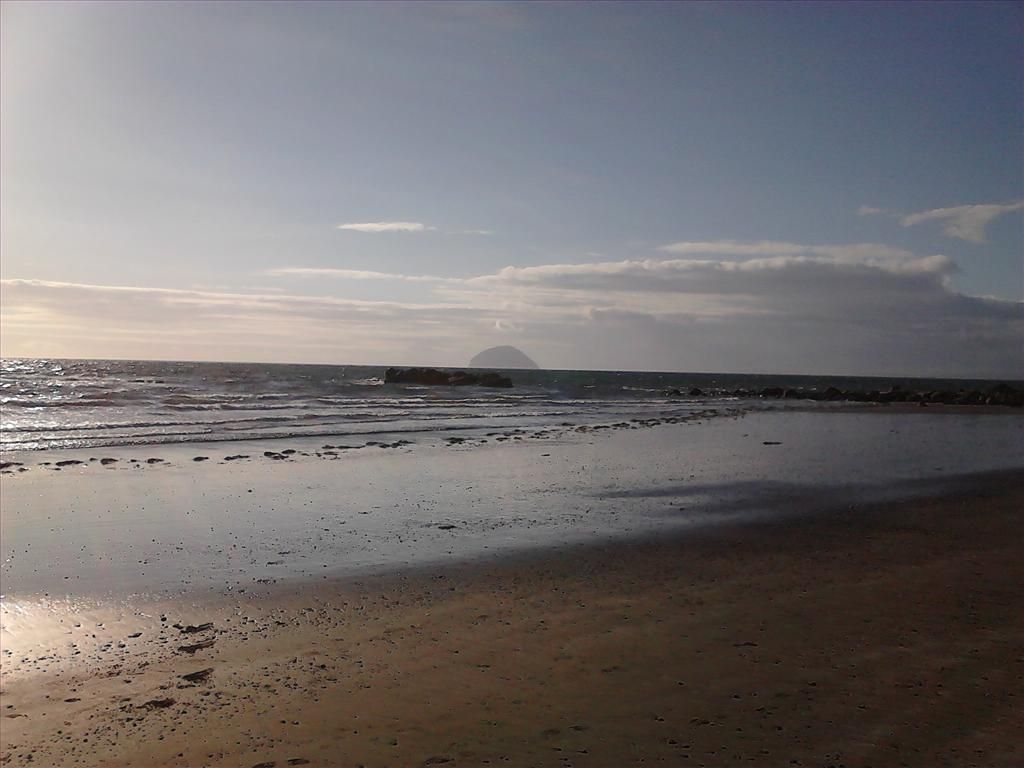 Doesn't this look tranquil? Actually, the wind was picking up. This easy going sandy stretch took me much further than I had meant to go!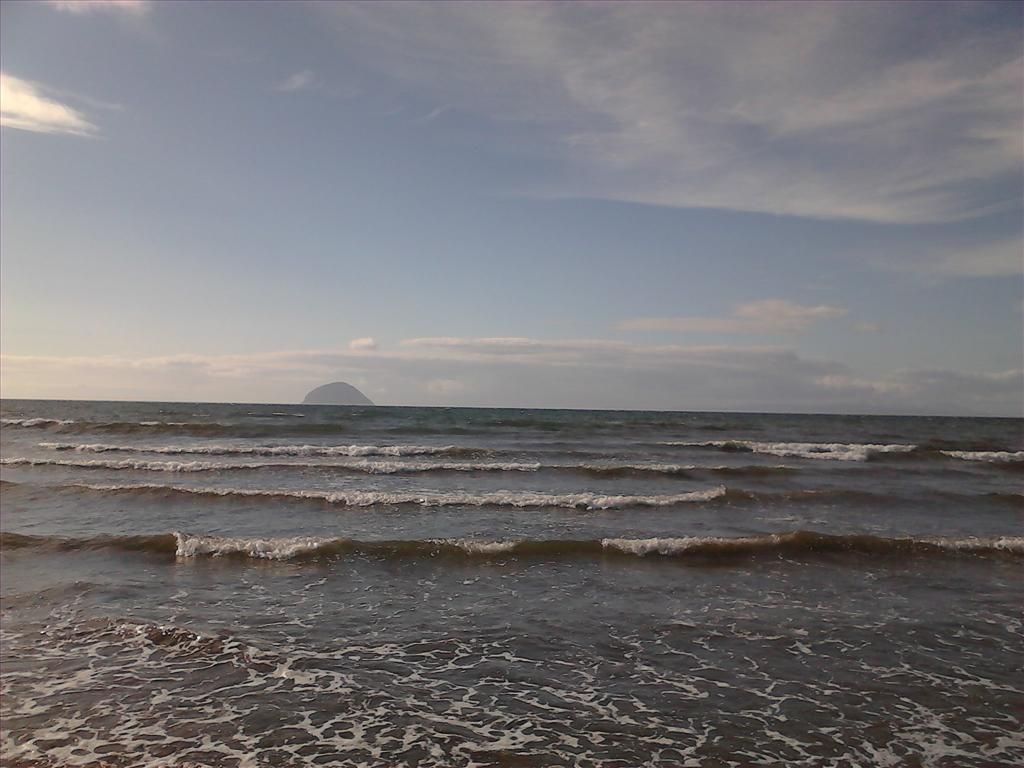 I think that's Ailsa Craig in the middle distance. Uninhabited and still for sale, I believe.
Time to head back. My own footprints were the only ones I ever found. Observe the lack of tread; these old boots have put up with a DAS course and static line parachuting, but are getting a bit past it!
Here's a wee clip to round off today's post. Till next time.