Here's a shortish clip of my second
vacumatic
Hero 616 jumbo mod. I thought it would be more helpful to put the Mk.3 vacumatic content in a separate post to avoid any confusion, as I'll be giving that pen away.
The differences between the Mk.2 and the first 616 I converted aren't anything major. As part of a cosmetic change, the mark 2 got an alteration to the internal filler. Instead of being mounted on an oversize washer with a rubber sleeve taking up the slack, an undersize washer was first slightly bored out, then hammered into place with a hollow drift. The friction fit between the two is
very
strong. Also, a presta valve cap was used in the blind cap,as it threads more nicely than the original woods valve cap for some reason.
The barrel washer, about to be fitted to the filler housing.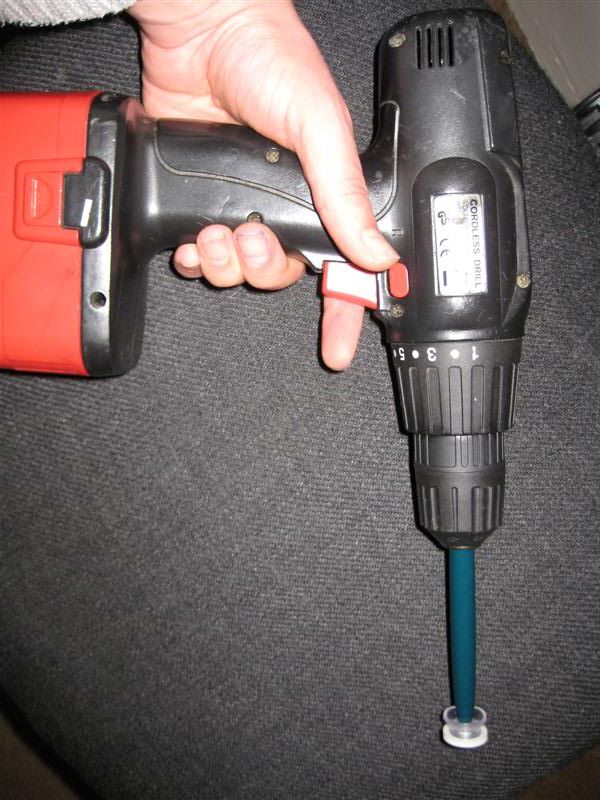 A drill.
For both the Mk2 and 3, I figured out an easy and fast way to cut the blind cap without sawing it by hand, a real timesaver. The breather hole in the barrel was widened to accomodate a long VHS spindle.
The barrel is held in place between the spindle and a drill, the area to cut wrapped with masking tape, and spun fast as a 42tpi craft saw is held against the barrel. The resulting cut is quite neat. If you try this yourself, bear in mind the craft saw teeth cut on on the pull stroke, so set the drill to rotate the barrel against the teeth!
A craft saw.